The Greenlandic newspaper Sermitsiaq has interviewed Janina Zerbe about the new 'School on the Plane', which is being built in Nuuk. Read excerpts from the article, which highlights the architectural touches used to create a modern school adapted to the Arctic climate and Greenlandic culture.
Large school broken up into smaller units
The new school in Nuuk will accommodate 1200 school children and 120 nursery and kindergarten children, but because the school is spread over 7 smaller buildings, even the youngest children will feel safe.
"The small houses, which together form a kind of village, are inspired by the mountains and the surrounding rocky landscape, which is particularly evident in the roof geometries," Janina Zerbe explains to Trine Juncher Jørgensen from Sermitsiaq.
"The design of the roofs also has a practical function, as the slope of the roof surfaces ensures that snow is directed away from the windows and that the wind can get around."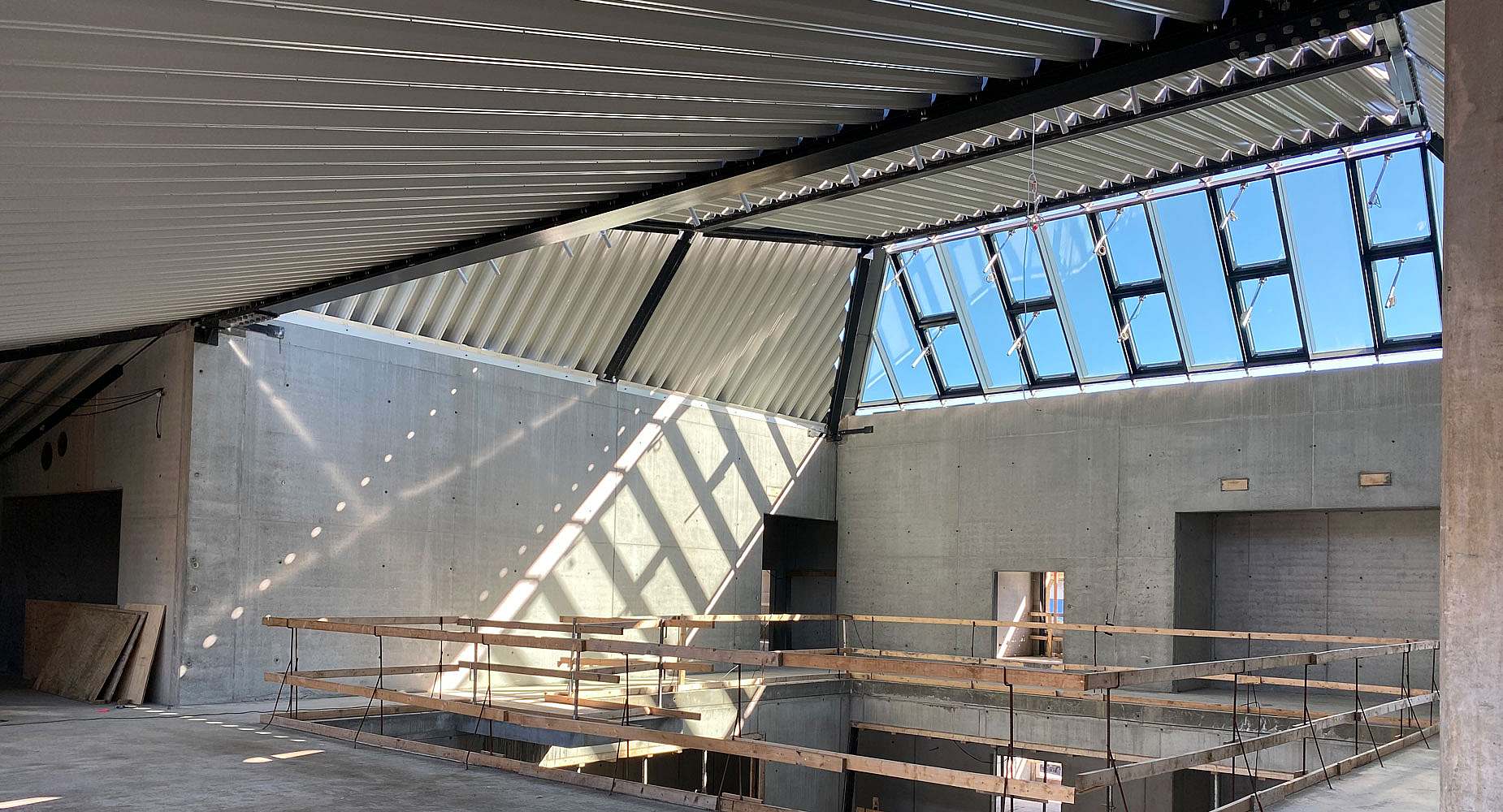 A school without a back
The division into smaller units also means that there are outdoor spaces sheltered from different corners of the world - important in an Arctic climate. Similarly, skylights are positioned to make the most of daylight whatever the season.
"The light from the skylight is filtered down over the sloping ceilings inside, giving a very special quality of light," explains Janina Zerbe.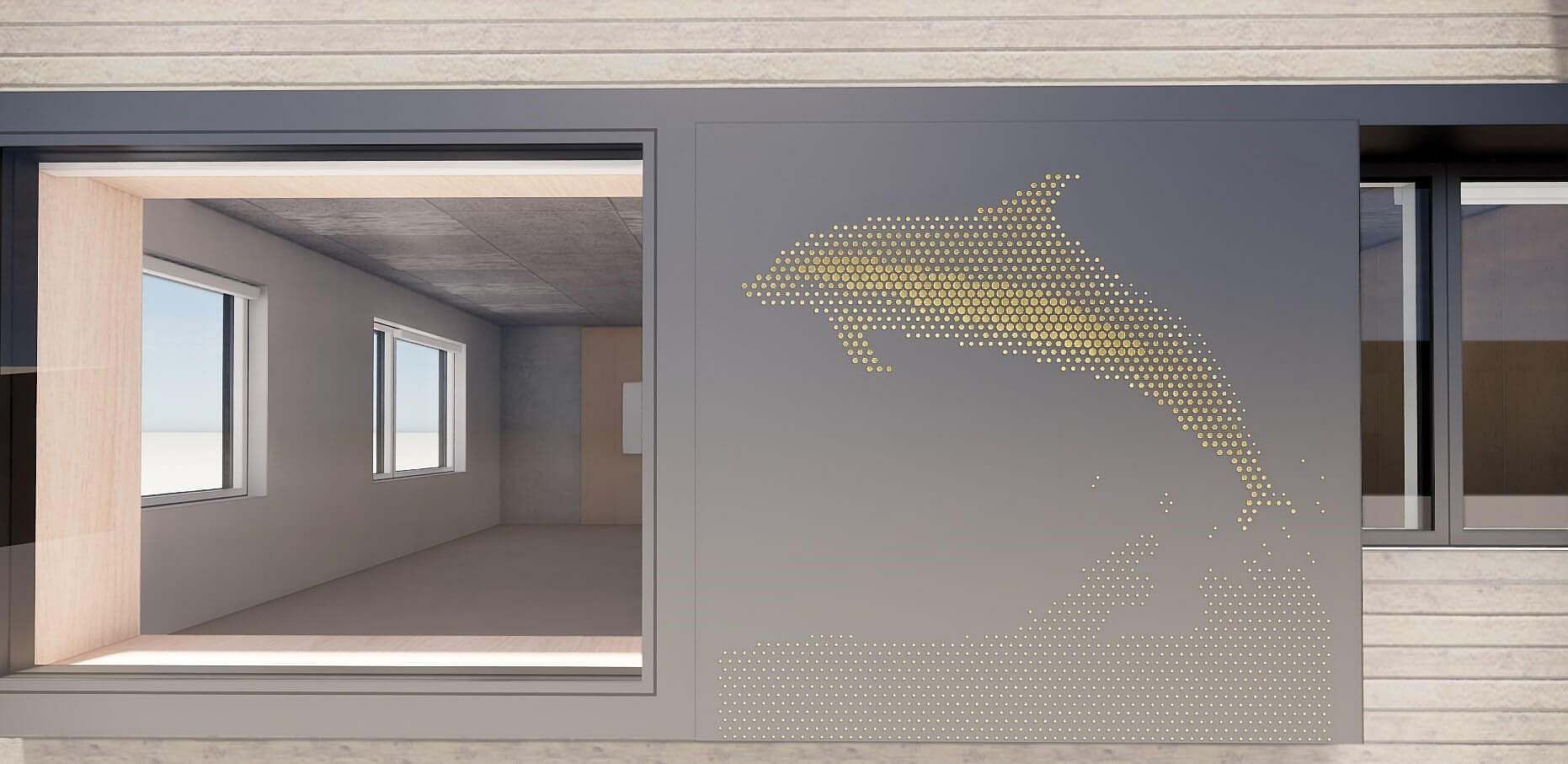 Unique facade with local inspiration
Greenlandic fauna and flora will adorn the facade, with each house having its own colour and motifs. In Greenland, colour is associated with the presence of people, and the use of colour is therefore part of traditional building practice. In the school, colours are used for animals, giving both the identity of each building body and thus class level, and teaching the children about the local animals and plants.
"The animal motifs have been worked to tell stories about the animals' way of life (...) The hollow patterns in the metal sheets will create beautiful patterns of ice crystals in winter, so the animal motifs will change with the seasons," says Janina Zerbe.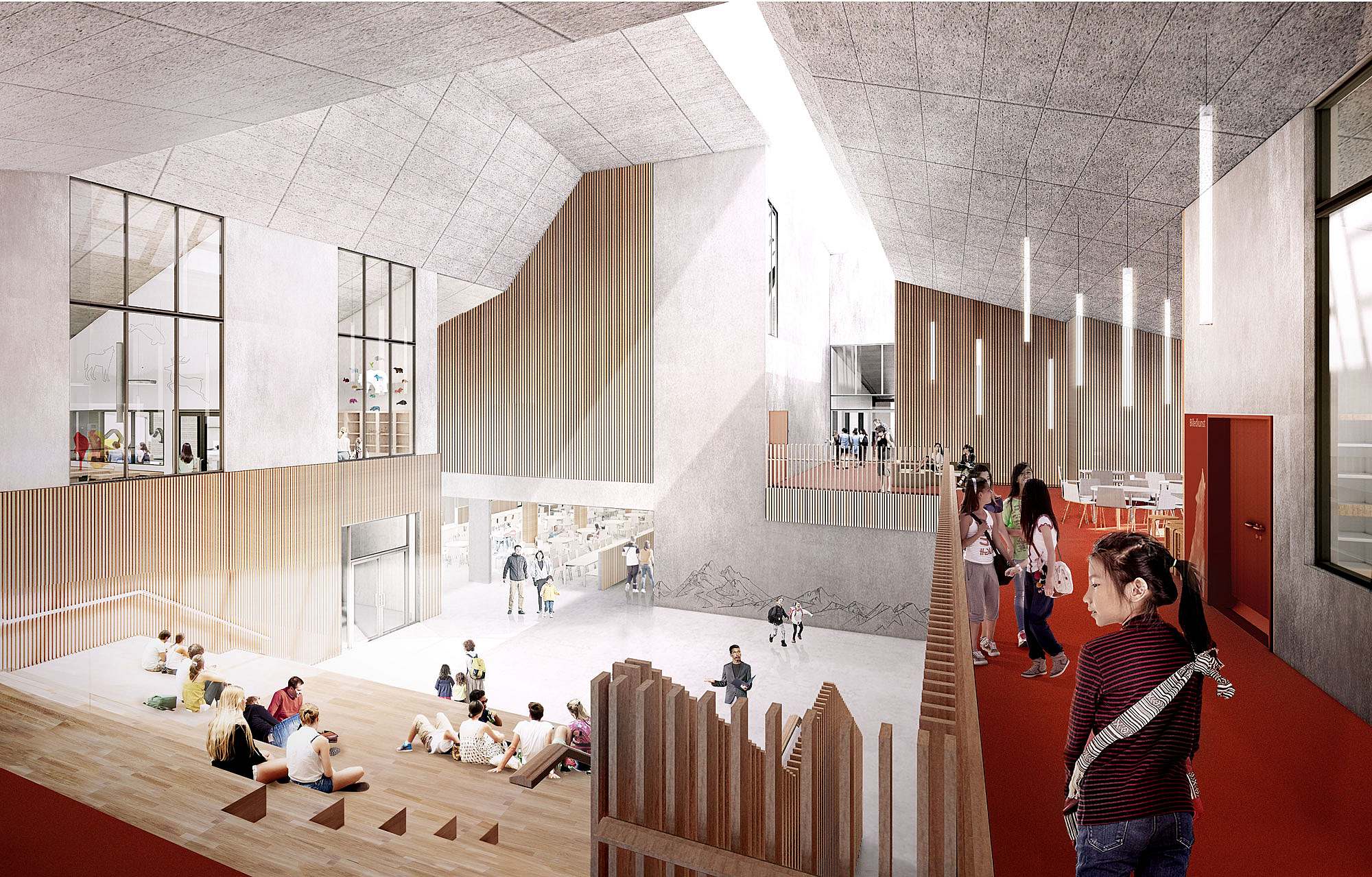 Play and learning
"..the building must invite play and movement. That's why the grand staircase also has a slide, and there are prints on the floor to make you want to be active."
At the same time, there are seating areas and integrated seating furniture throughout the school, making it easy to immerse oneself and structure lessons according to different needs and new pedagogical methods.
"The whole school is designed to be flexible, so it can be adapted to new functions," explains Janina Zerbe in the interview.
Click here to read more about KHR's services in school building.