MAAN Rental will expand their commercial property in Nordhavnen with more square meters for commercial use as well as two residential floors and a roof terrace. In close dialogue with the owners, KHR has developed a mixed-use project where existing and new architecture enrich each other.
By
Copenhagen
Country
Denmark
Client
Development Company By & Havn I/S
Year
2022
Area
1300 ㎡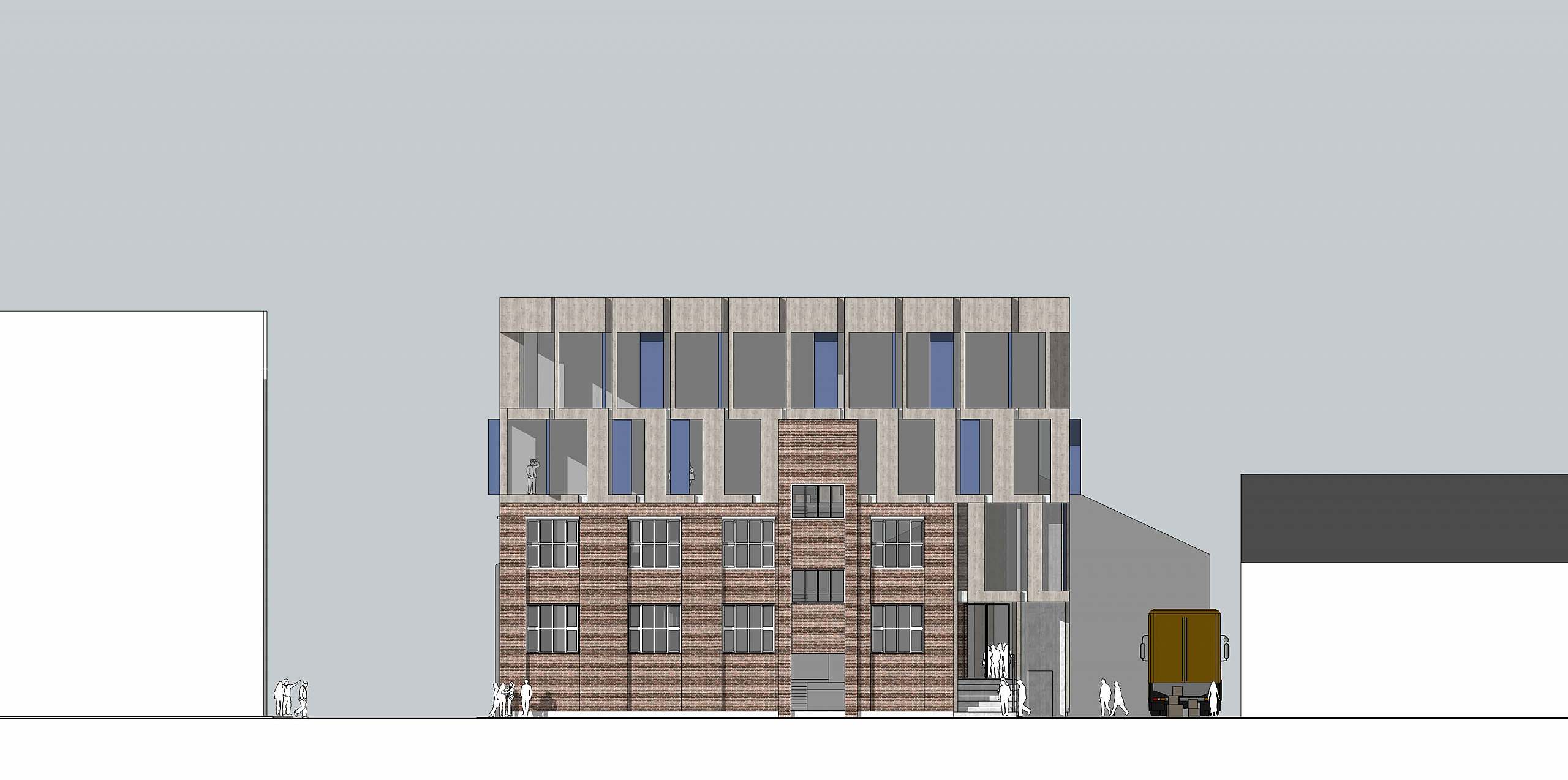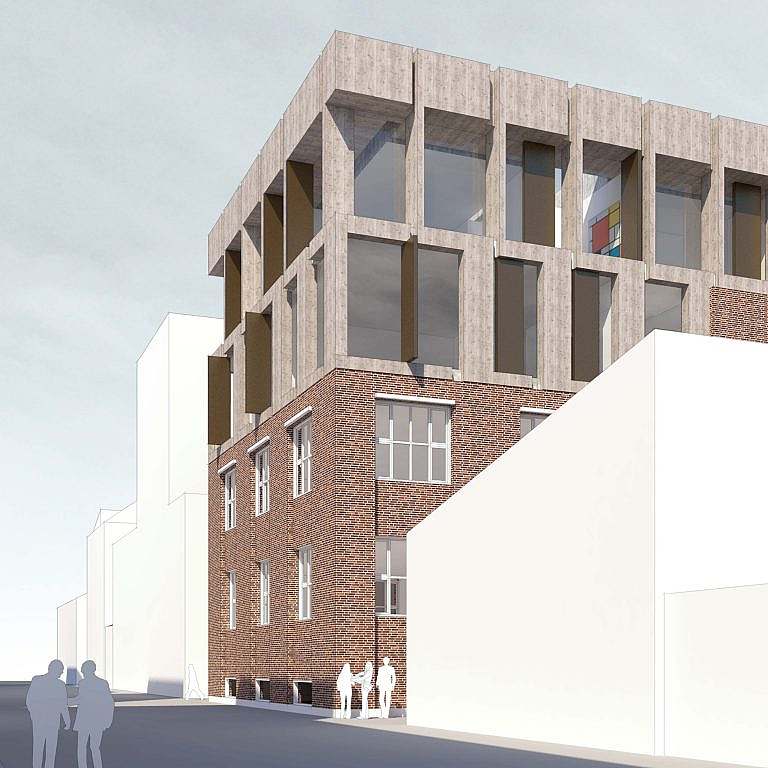 Atmosphere and materials are determined by the building's close proximity, daylight and main function as a dwelling
The existing building's brick facades are calm and warm in appearance and robust in relation to being at street level. The new extension is raised above the street and will have a timber façade that has the same warm appearance, yet marks a shift between the new and the old.
An upward-pointing column motif is created, creating a visual weight, but at the same time the windows are detached from the surface, so that down from the street one can sense the high spaces and views of the dwellings.
Industrial building extended with residential floors and roof terrace
The project includes residential units on the top two new floors and an extension of the commercial floor area on the lower floors by 106m2 per floor. A roof terrace of approximately 340m2 will be created on the roof and will serve as a communal open space.
The existing building is increased by a total of about 1.120m2 excluding a balcony area of about 70m2 and a basement of 106m2.