The inspiration for the extension of Industriens Hus was found in the contrast between the heaviness of Rådhuspladsen and the lightness of Tivoli. The architectural identity comes alive in the interplay between the existing and the new, preserving the building's history without compromising its new expression.
City
Copenhagen
Country
Denmark
Owner
Danish Industry
Year
2008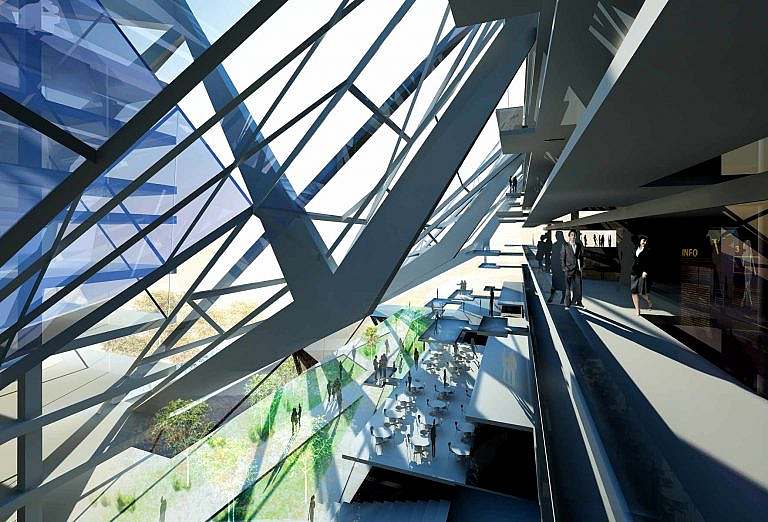 An environmentally conscious building
Great emphasis has been placed on the building being both energy efficient and environmentally conscious. An example is the existing 3000 m2 facades facing the city, designed as a continuous integrated air intake. By machining the cavity, they will be able to generate a pre-heating air intake for the ventilation system. The 6000 m2 roof is constructed from a mix of transparent and translucent self-supporting structures. The solution ensures that the building appears light and welcoming. It will also be possible to implement solar cells on the roof, which can produce electricity and hydrogen, thus reducing the building's energy consumption.