Copenhagen Airport got a new 9,000 m2 finger designed by KHR. The finger is the first building at Kastrup prepared for non-Schengen/Schengen traffic.
City
Kastrup
Country
Denmark
Client
Copenhagen Airport
Year
1999
Area
9000 ㎡
Funding
DKK 150 M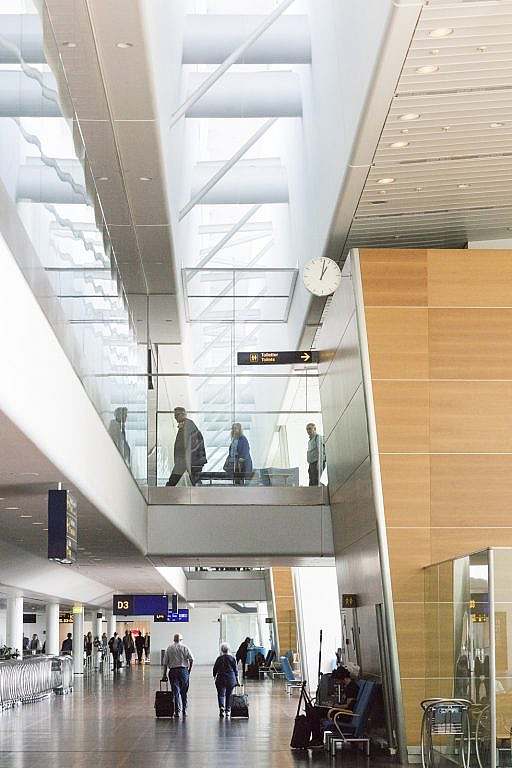 Two kinds of traffic
Finger D is the first building in Kastrup to be prepared for non-Schengen/Schengen traffic. The finger is on 2 floors with non-Schengen passengers on top. To respect the "land border" between the two areas, there are over two metre high glass partitions all around the non-Schengen.
The separation between non-Schengen and Schengen passengers is done via an elevator/staircase immediately after the passengers leave the bridge and enter Finger D. The stairwells are located outside the through façade. Non-Schengen passengers then walk on footbridges across the lounge and Schengen area to a balcony level with longitudinal moving walkways leading them to passport and security control. The Schengen area also has moving walkways through the 200 m long connecting area.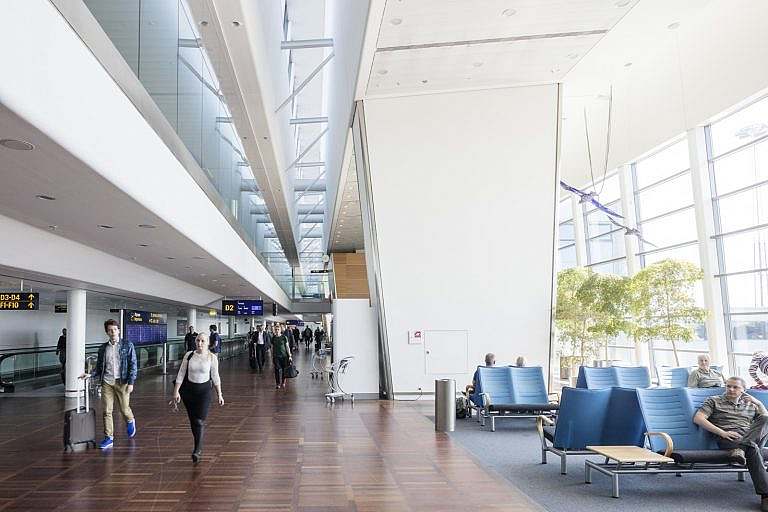 Connectors
The name, Finger D, is actually misleading. The existing fingers: A, B and C in Kastrup are located perpendicular to the south and all emanate from the main direction, where all the terminals and shopping centres are located in a unified band. The strip extends from west to east from Terminal 1 to the inland terminal, via the bus terminal to Terminal 3 - the station terminal. Finger D forms part of this belt as a link of approximately 200 m to a new Terminal 4. The finger is approximately 9,000 m2 and was inaugurated in 1999.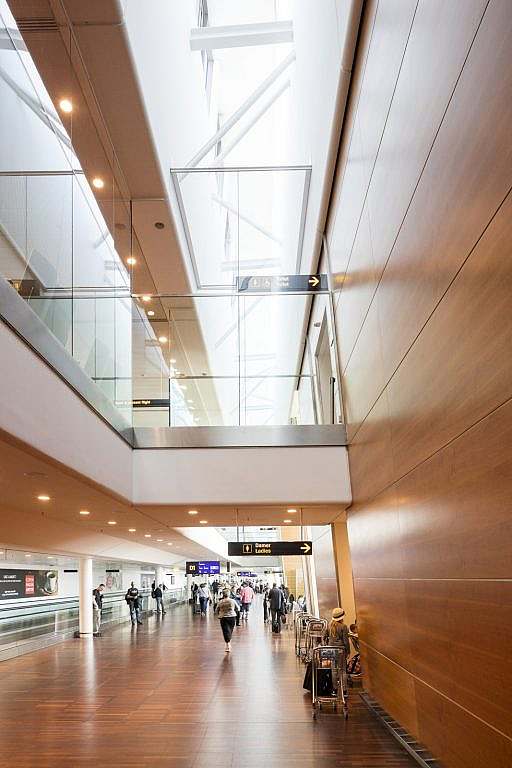 "Finger D is the last major expansion of Copenhagen Airport. It has been developed as a natural extension of KHR's projects at Copenhagen Airport starting with Finger B in 1986."
Lars Kragh, Managing Director and Partner, KHR Architecture
Contact