In 2009, KHR prepared a project to renovate and improve some areas of the swimming pool designed by the firm in the early 1990s. The renovation included a new staircase and launching ramps, which are newly developed in fibreglass, which is otherwise used for boat building.
By
Køge
Country
Denmark
Client
Køge Municipality
Year
2010
Area
4855 ㎡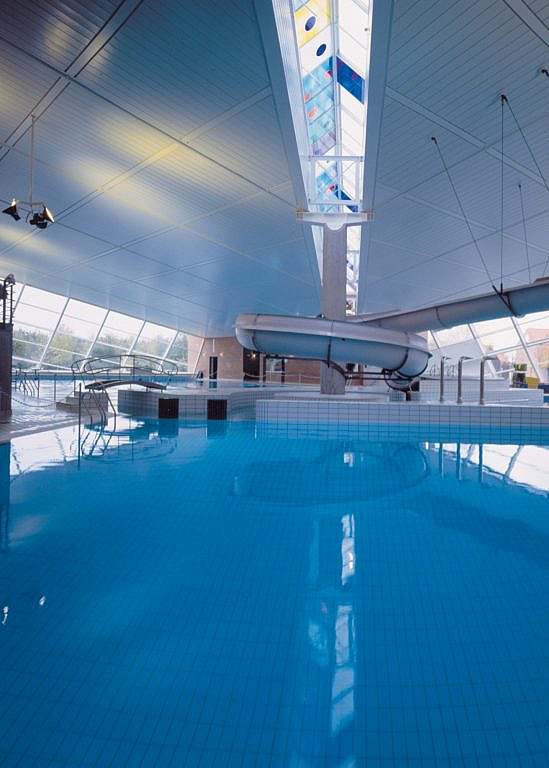 "Architecturally, the building is built around a diagonal skylight structure that spans between a larger and smaller corner tower. From the skylight, the roof slopes downwards over the large swimming landscape."
Mikkel Beedholm, Architect and Partner, KHR Architecture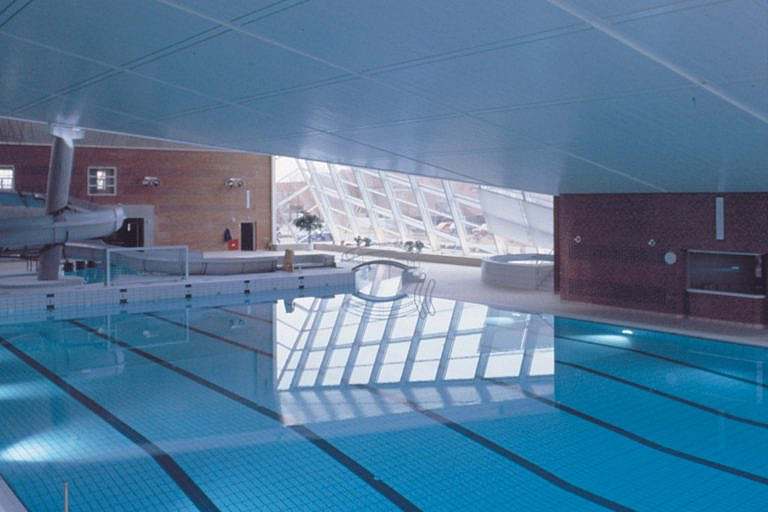 Recreational elements
Køge swimming pool caused a stir when it opened in 1993. It was one of the first public swimming pools in the country to combine traditional lane swimming with recreational elements such as a waterslide and hot tub. The swimming pool is part of the city centre at Ølby Station on the northern outskirts of Copenhagen, where there is also a library, shops and housing.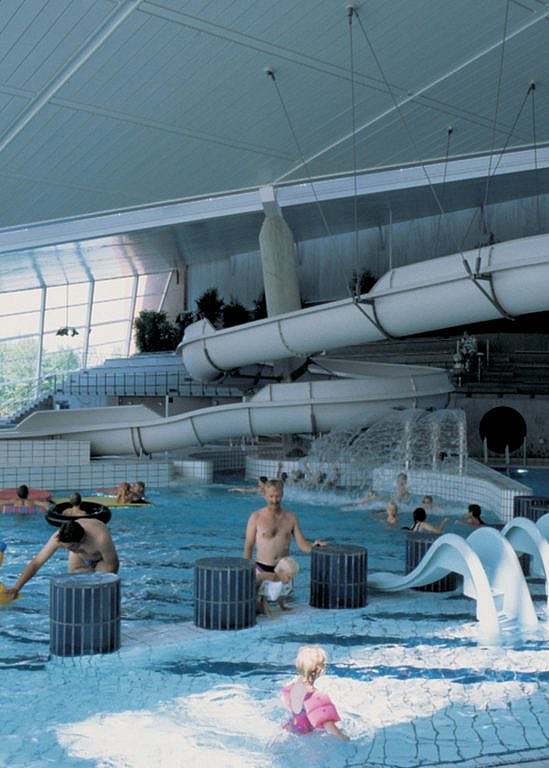 Dynamic and diverse
Inside, the swimming pool unfolds on several different levels with balconies, creating a dynamic and diverse building. The swimming pool is divided into a traditional section with pools for jumping and competitive swimming and a recreational family section with a fun pool. There is a large waterslide and whirlpool. Around the swimming pool are the changing rooms and the open cafeteria, where you can sit down and enjoy the view over the pool.