Designskolen Kolding will be expanded and opened up to the light, so there is room for both workshops for artistic expression and a changing garden outdoors. The extension will take place in two stages. The first consists of an extension, and the second involves an extension of the existing building.
City
Kolding
Country
Denmark
Client
Kolding School of Design
Year
1998
Area
7000 ㎡
Funding
DKK 35 M
Awards
1. Prize in invited competition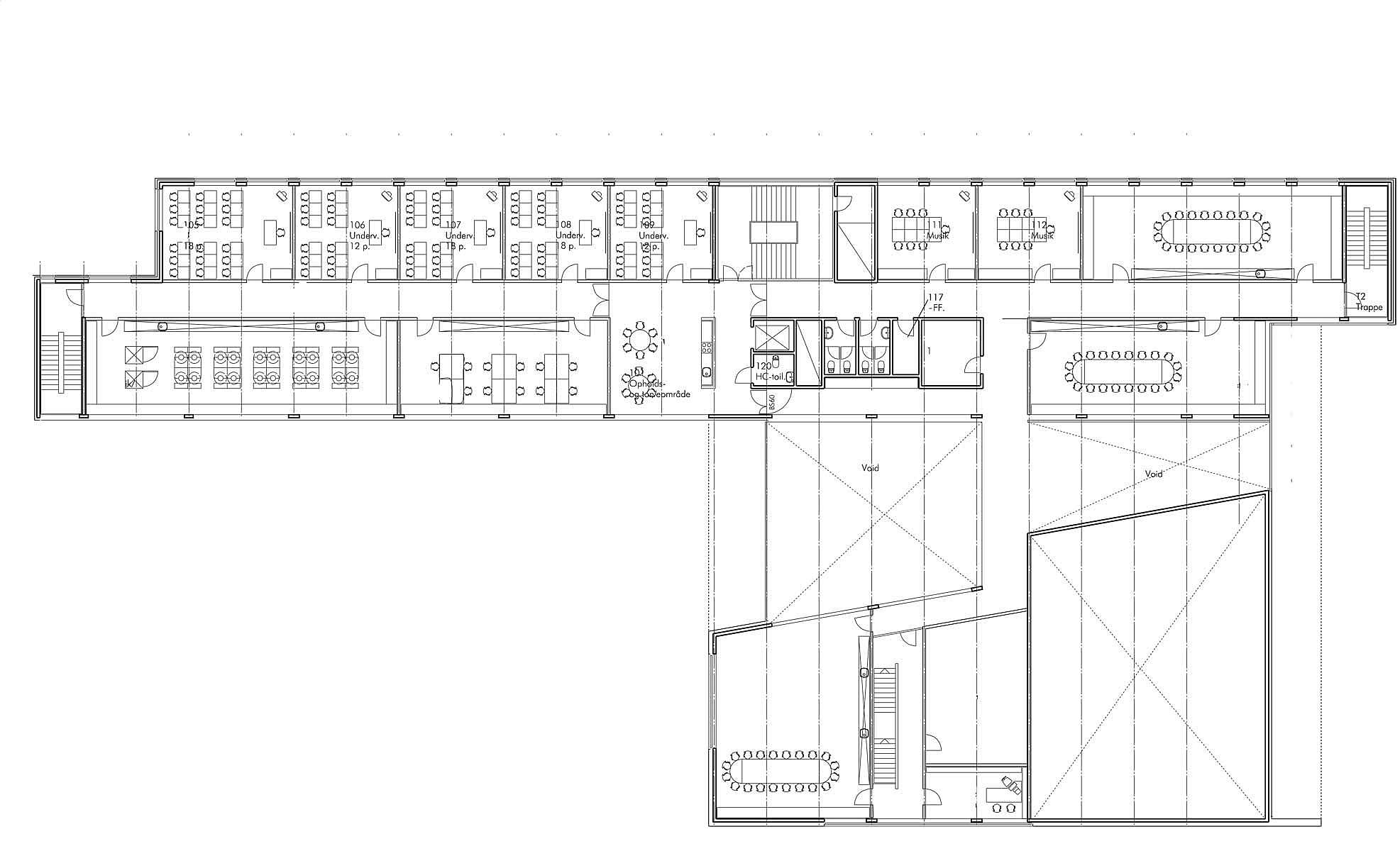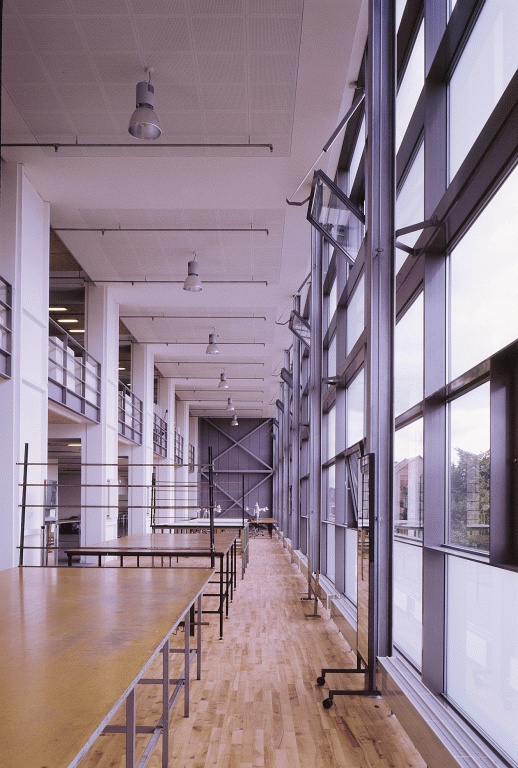 Design school with workshops and garden
The workshops, the main spaces of the design school, occupy the double-height rooms, with optimal studio/north light. The square section allows light to penetrate deep into the building. A recessed balcony for study spaces creates the contact between study space and workshop for the various relevant disciplines in a changing light space. The area between Designskolen Kolding and the river is set aside for gardens. The modular system of the building is brought out into the garden by planting trees in rows with changing rhythms. The grove will be experienced in an orderly way school, but changeable when experienced from the path to the river. The extension in stage 2 is located in the extension of the west gable of the building.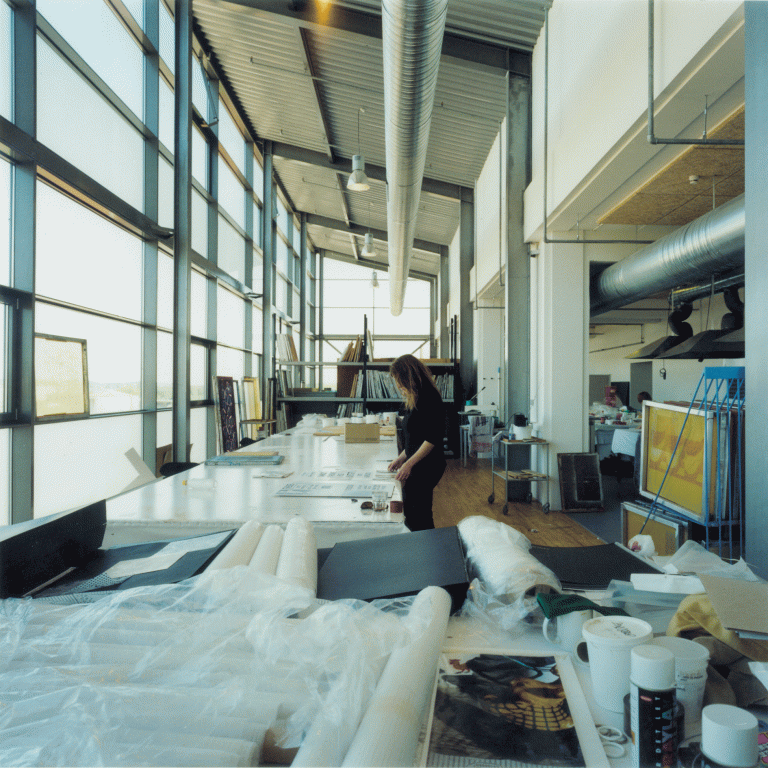 Space for artistic expression
The Design School building will be extended and opened to the light in a single architectural masterstroke. The first stage consists of the new extension, which appears as an element that makes the areas of the existing building usable for artistic expression. Light and space are enhanced horizontally and vertically, and the interior of the school refers to the exterior of the building through the use of glass as a transparent, semi-transparent and reflective material.
Three double-height storeys will be added along the entire length of the north façade, appearing as a four-metre-wide steel and glass building element that encloses and thereby incorporates the existing stair and elevator tower in a new architectural composition.