Apollogasse is a street in historic Vienna with turn-of-the-century residential buildings, characterised by muted ornamentation and plastered facades in warm light shades. In our design of a residential and commercial building in Apollogasse, we take the historical context as our starting point, but combine it with our contemporary visions. A key element - then as now - is the window, which is the focal point of our architectural design.
City
Vienna
Country
Austria
Client
Project 63 Ltd.
Year
2019
Area
5249 ㎡
Sustainability
Wooden facade
Services
Competition proposals - residential and commercial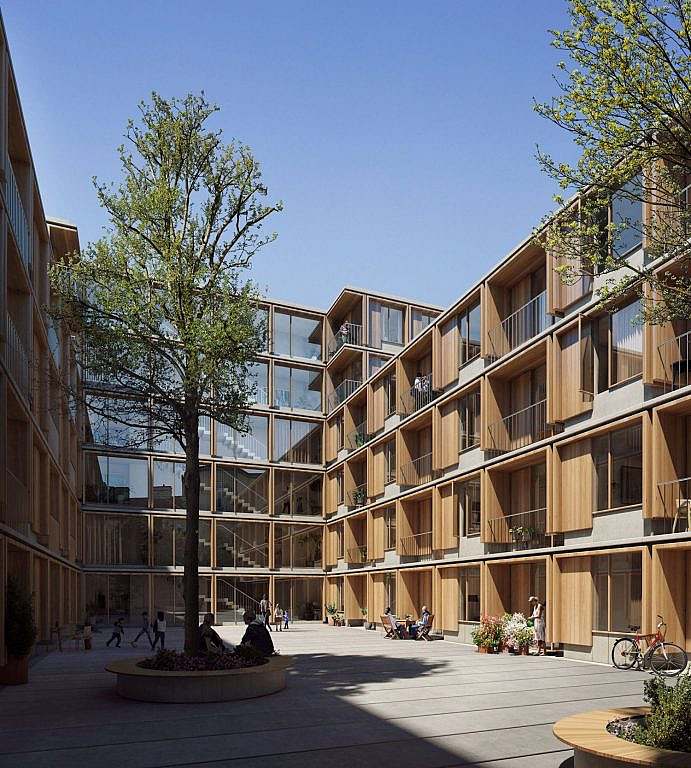 Facade, colour and texture
Our façade concept is a modern interpretation of the framing and window detailing that characterises many of the historic houses in Apollogasse. The thick frame surrounding the glass gives the facade an interplay of light and shadow. The stringent placement of the windows and the light tone of the façade wood match the historic houses well, but point to the future: wood is a sustainable and environmentally friendly material that, when used and treated correctly, has a long life.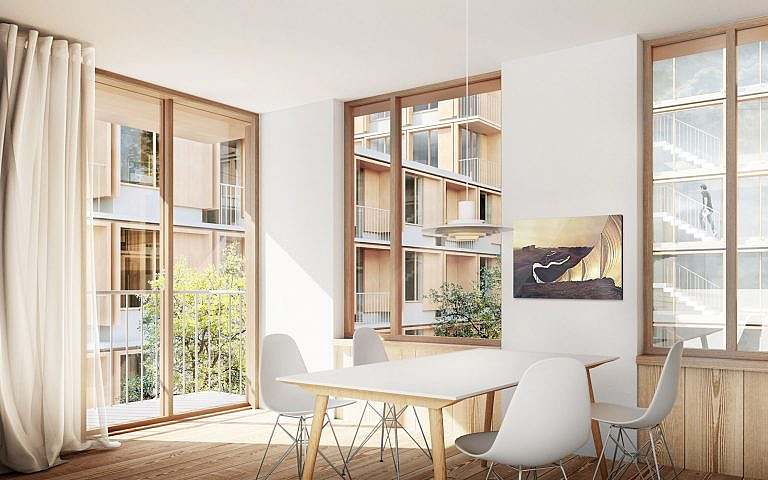 "Through a well thought-out site plan, we are creating homes with light, air and outdoor spaces, right in the heart of historic Vienna. This increases the well-being and quality of life of the residents and ultimately makes the building a better investment in both the short and long term."
Torben Juul, Director of Design with responsibility for residential architecture
Contact
U-shaped architectural plan
The building is organized as two U-shapes, one wide and one narrow, connected at the lower end. The narrow U faces the street, where the opening of the U allows the building to retreat from the four large old trees on the site. The wider U faces the courtyard, where the opening becomes the common green space for the apartments on top of the retail space that fills the entire ground floor. A common stair and access system connects the two parts.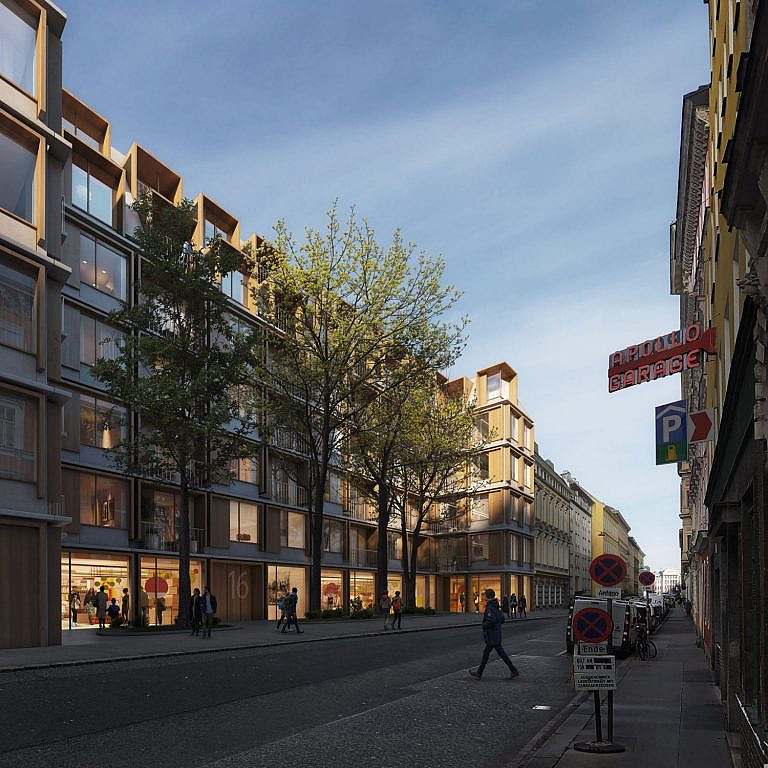 Bright apartments with outdoor space
There are 75 apartments in the building, where we have worked across floor plans to maximise the living areas (kitchen, living room, bedrooms) both in terms of space and available daylight. All apartments have either a loggia or a balcony, which is also an essential part of the building's facade aesthetics. Function and aesthetics are thus united and the fine wooden frames of the windows tie the exterior and interior together well.