The facade of the Østerport 2 office building is all its own, and there are many good reasons for this: function, aesthetics, flow and sustainability have been incorporated into the special facade geometry with the sloping windows and canopies.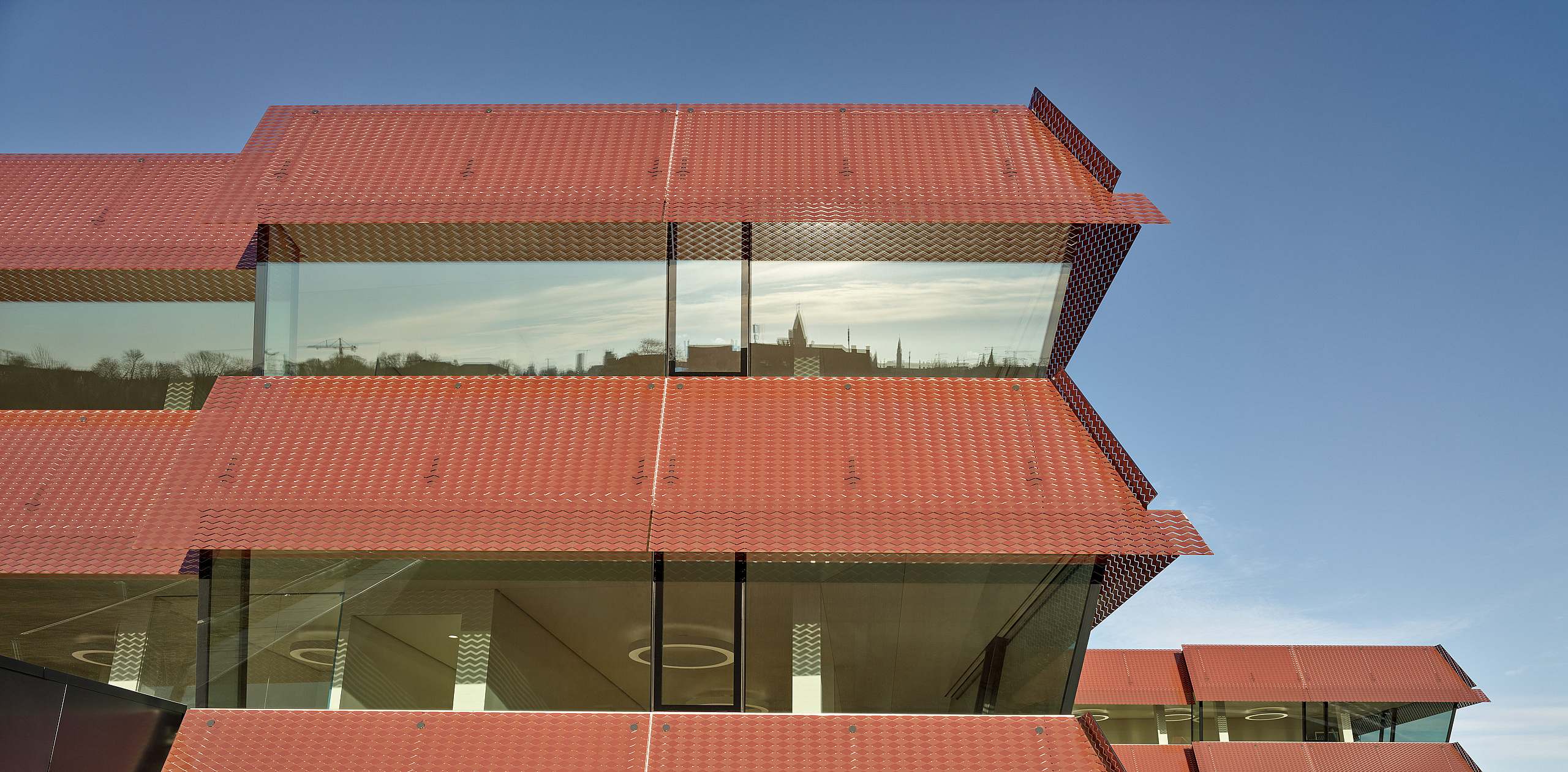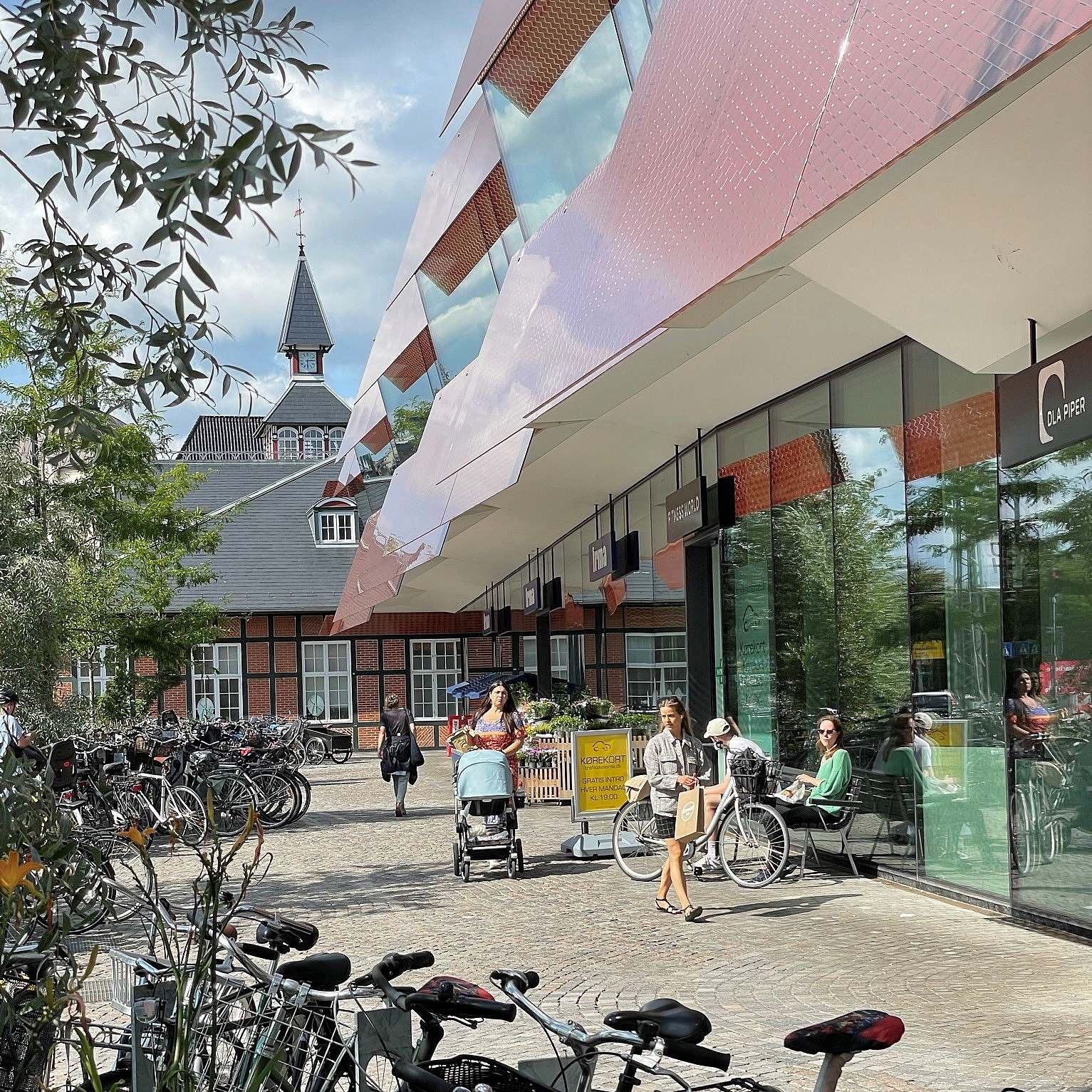 En facade der er født bæredygtig
I god bæredygtig arkitektur går form, funktion, flow og bæredygtighed går op i en højere enhed, fordi målsætningen for bæredygtighed er indtænkt allerede i designprocessen.
Facaden på kontorbygningen Østerport 2 er et rigtig godt eksempel på, hvordan selve den arkitektoniske udformning er med til at gøre bygningen mere bæredygtig, både miljømæssigt og socialt.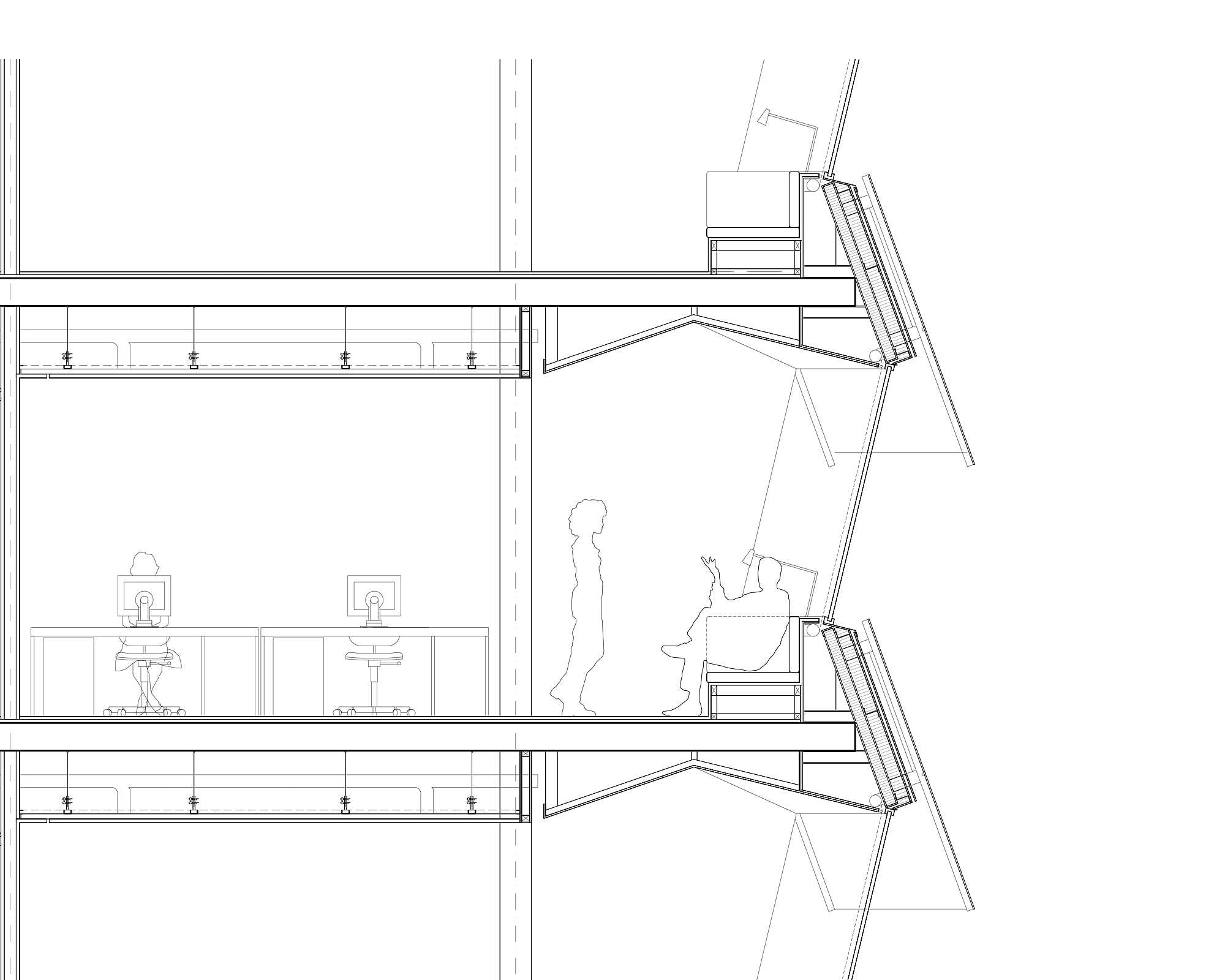 Et bedre indeklima og lavere energiforbrug
Vinduernes hældning og coating betyder, at genskin og blænding fra sollys reduceres markant, så det naturlige lys kan flyde frit. På den måde undgår man eldreven solafskærmning og reducerer behovet for kunstigt lys.
Det giver både et lavere energiforbrug og et bedre indeklima i kontorbygningen.
Facadegeometrien fremmer den sociale bæredygtighed
Den særlige facadegeometri er samtidig med til at skabe rum til 860 meter loungesofa hele vejen rundt i facaden. Det gavner arbejdspladsens sociale bæredygtighed, fordi alle får lige gavn af den gode udsigt og mulighed for at tage spontane pauser.
Kontorpladserne derimod er trukket tilbage, hvor der er arbejdsro og bedre lysforhold for skærmarbejde.
Den sociale bæredygtighed er afgørende for, at arkitekturen fungerer og får en lang levetid - og på den måde bliver den samtidig afgørende for den miljømæssige og økonomiske bæredygtighed.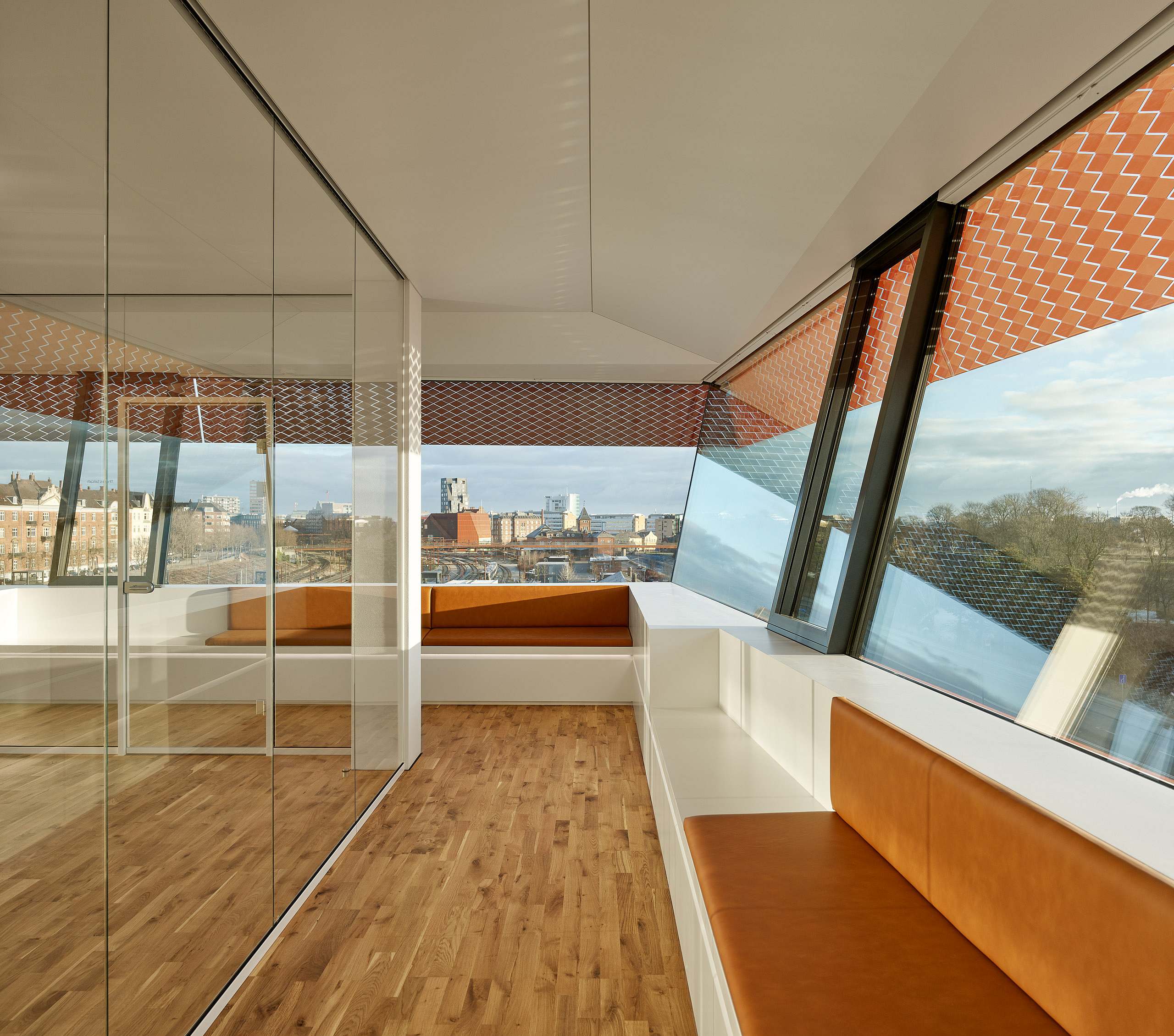 Gallerikorridoren integrerer bygningens liv i byen
Østerport 2's gallerikorridor i facaden betyder også, at den dynamiske del af livet i bygningen beriger byen.
I stedet for at udstille et statisk kontormiljø, måske endda med nedrullede gardiner, viser Østerport 2 et kontor i bevægelse, hvor folk er på vej fra a til b eller holder pause i loungen. På samme måde får de ansatte inde i bygningen glæde af livet på Oslo Plads, når de bevæger sig ad korridoren eller bruger loungemiljøet.
I stedet for at skabe et atrium, der mimer byens liv, bruger man den ægte by som atrium.