As a private developer, what should you be aware of if you want to develop general-purpose projects with a delegated developer model?
You can find out more at the morning meeting on 25 January, where the lawyer and the architect will share their knowledge of the legal issues and concrete experiences. Read more below. We look forward to seeing you!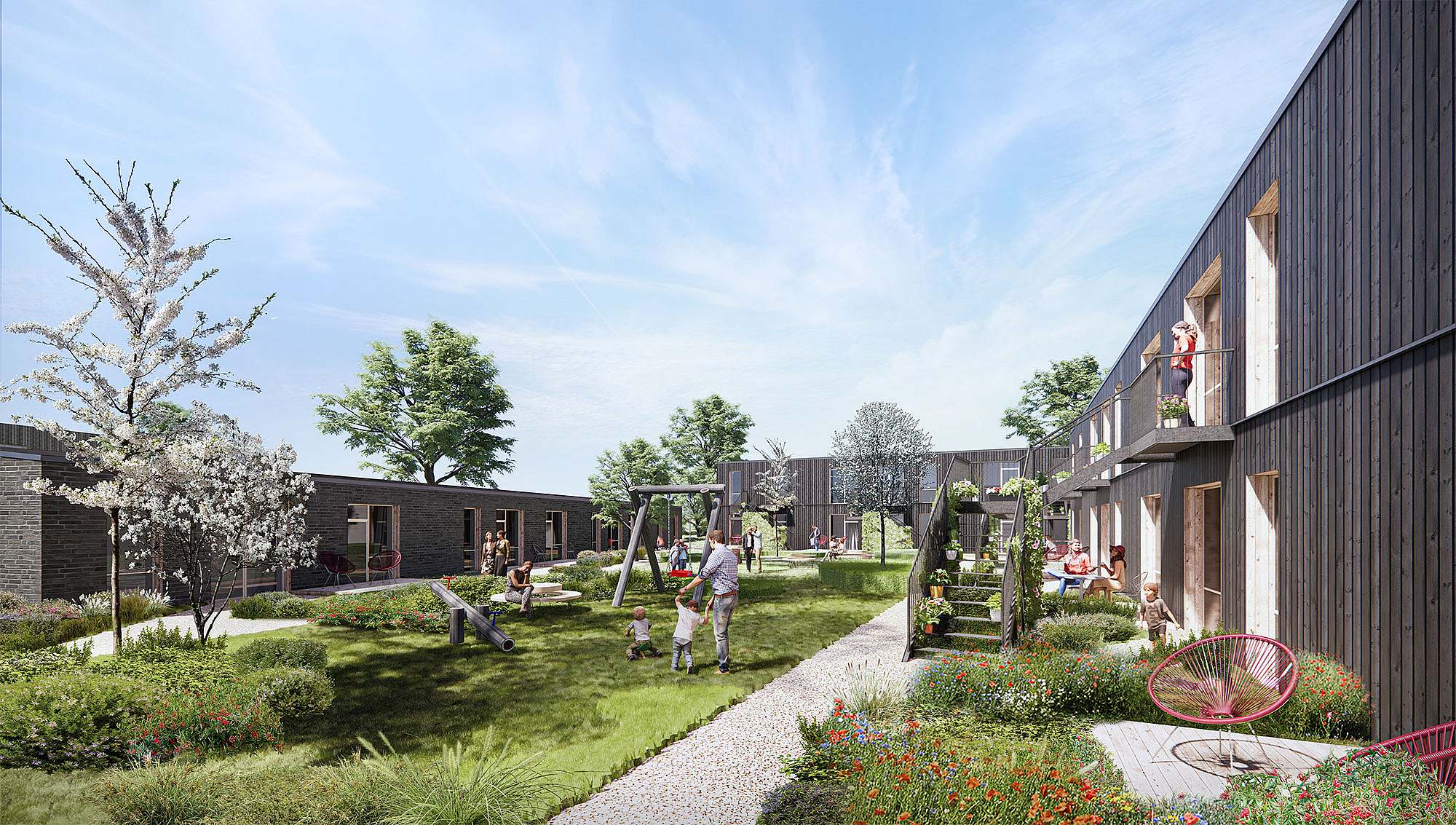 As a private developer, what do you need to be aware of if you want to take on the role of delegated developer for a social housing organisation?
With many of the attractive building sites comes a requirement for a certain percentage of residential construction. This makes private-public partnerships and the use of a delegated developer model obvious. If you are a private developer who would like to build private sector projects but lack knowledge of the delegated developer model, both legally and practically, this morning session is the place to start.
Lawyer Veronica Petersen is an expert in the field and will explain the possibilities, the legal basis and what you need to be aware of as a delegated developer. Architect Torben Juul has practical experience with projects delegated development model and will show what it takes to create a win-win project.
Today's program
8.30-8.55: Networking coffee and croissants
8.55: Welcome by Partner Lars Kragh, KHR Architecture
9.00: The legal basis of the delegated developer model by Partner Veronica Petersen, NT Advokater
Lawyer Veronica Petersen from NT Advokater will review the law, tips and tricks on the delegated developer model with a special focus on the role of the private developer. Veronica has 10+ years of experience in organising and implementing collaborations between social housing organisations and private developers. There will be time for questions after the presentation.

9.40: The delegated developer model in practice - case from Kregme by Partner and Design Director Torben Juul
Architect Torben Juul from KHR Architecture shares experiences and shows solutions from a current project from Kregme, where Svanen Development together with Bo-Vita develops 16500 m2 of housing based on Halsnæs Municipality's vision of a socially sustainable housing environment with a close integration of public and private housing. There will be time for questions after the presentation.
10.00: Thank you for today
Please note that places are limited and you will need to receive a confirmation email from us before you can register.
You are welcome to write to Anne at [email protected]if you have any questions.
Time: 25 January 2023 at 8.30-10
Place: Kanonbådsvej 4b, 1437 Kbh K
Registration for [email protected]