Together with Bo-Vita, Svanen Development A/S and Sandkjær A/S, KHR Architecture A/S has won the competition to create the housing project Kregmehusene for Halsnæs Municipality.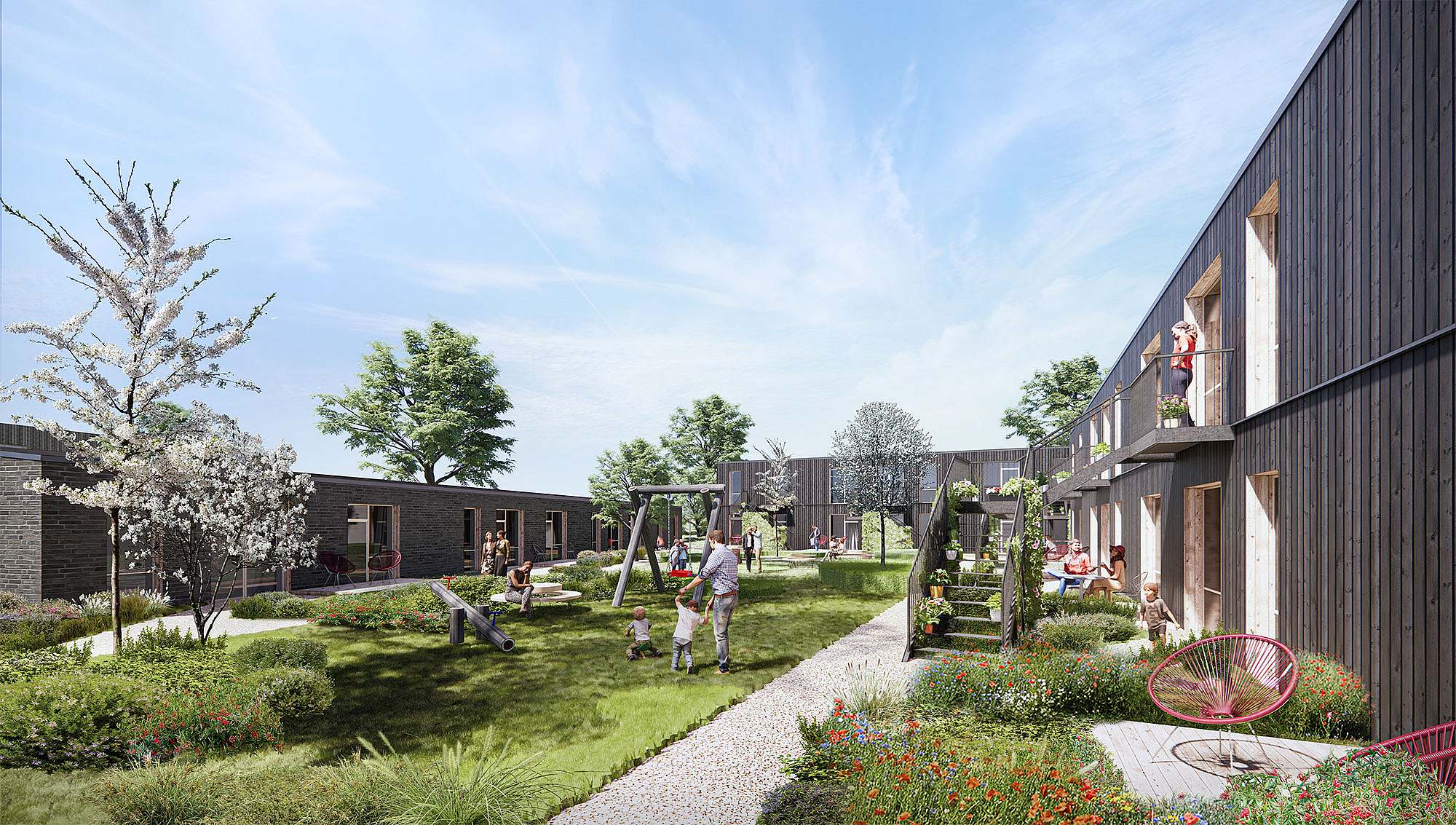 Winning proposal
"Our project proposal scored highest among the five proposals submitted on all four committee criteria, which include architecture, price, handling of groups with 100 percent assignment rights and disposition of the private housing. This is a testament to the great collaboration within our team, and we are excited to get started," said Torben Juul, partner and design director at architectural firm KHR Architecture.
Out of a possible 10 points, KHR Architecture with Bo-Vita, Svanen Development and Sandkjær consulting engineers scores 9.37, while the second best proposal scores 5.99.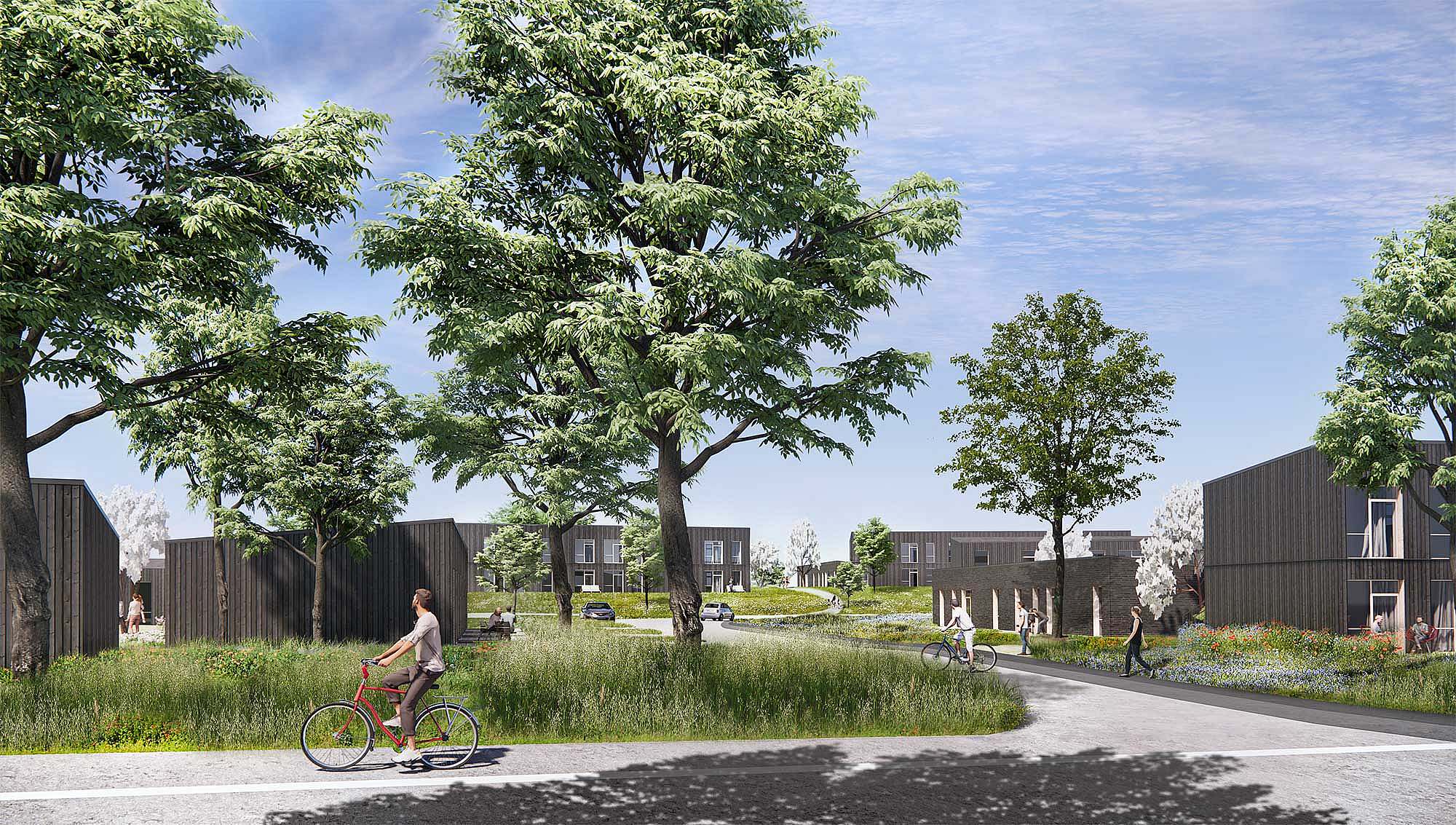 Diversity and community in a mixed settlement
"Together with Bo-Vita, Svanen Development and Sandkjær, we have created a project proposal that paves the way for diversity, sustainability and community in line with Halsnæs Municipality's wishes for the area. Kregmehusene will be a mixed development with fifty-fifty social and private housing, built via a delegated developer model, where Bo-Vita is the developer for the social housing and Svanen Development for the private housing," explains Torben Juul.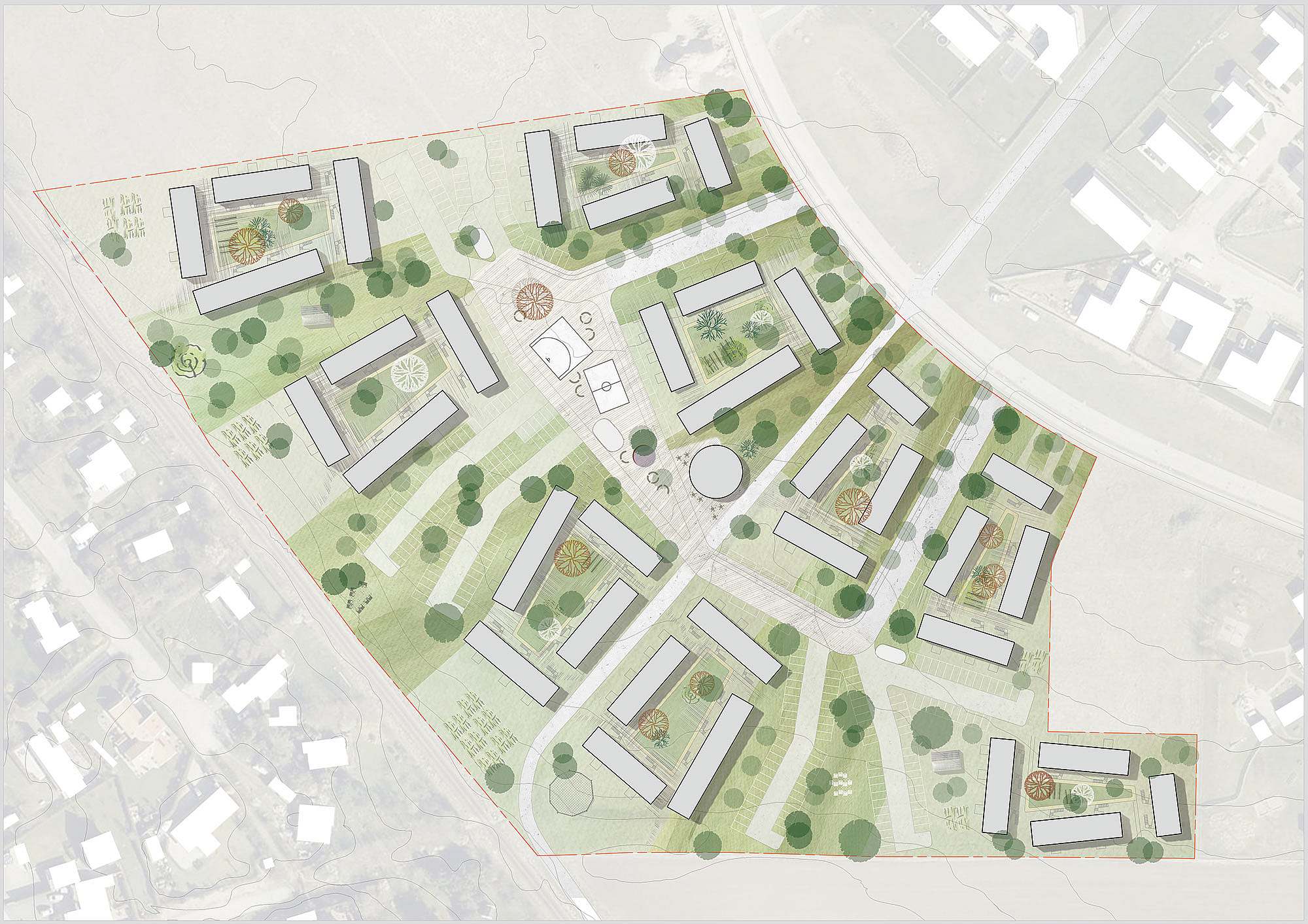 "The masterplan for the area is very convincing and has a clear and well-functioning spatial hierarchy, inviting both smaller communities in the clusters and a larger community in the longitudinal green, active shared landscape space" and that "very simple architectural means are used to achieve depth and variety in the expression of the building."
- Evaluation report from Halsnæs Municipality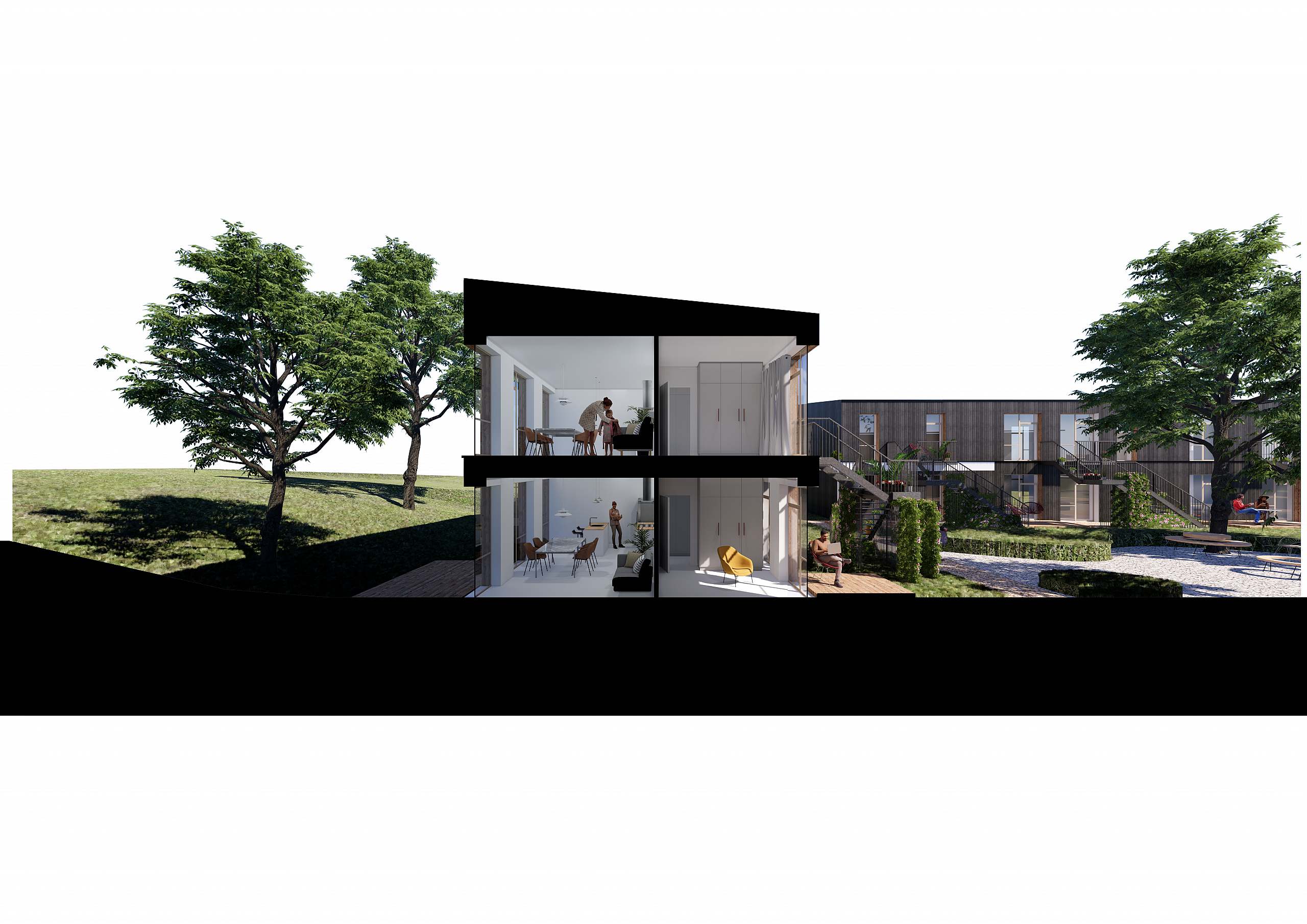 Strategic focus on the mixed city
For KHR Architecture, Kregmehusene is part of a broader strategic focus on housing projects that contribute to the mixed city both socially and aesthetically:
"As architects, we help to create a framework for life, both for the individual, but also in a broader perspective, because urban development helps to shape our society. The current discussion about housing ghettos is a good example of how much demographics matter and how important it is to think about social sustainability in housing projects. The Kregme houses will be a mix of private and non-profit housing with shared living and disability-friendly housing, where the municipality has 100 percent assignment rights. It has been the municipality's wish to create a neighbourhood that is socially sustainable and promotes community across age and background, and our proposal creates good conditions for this," says Torben Juul.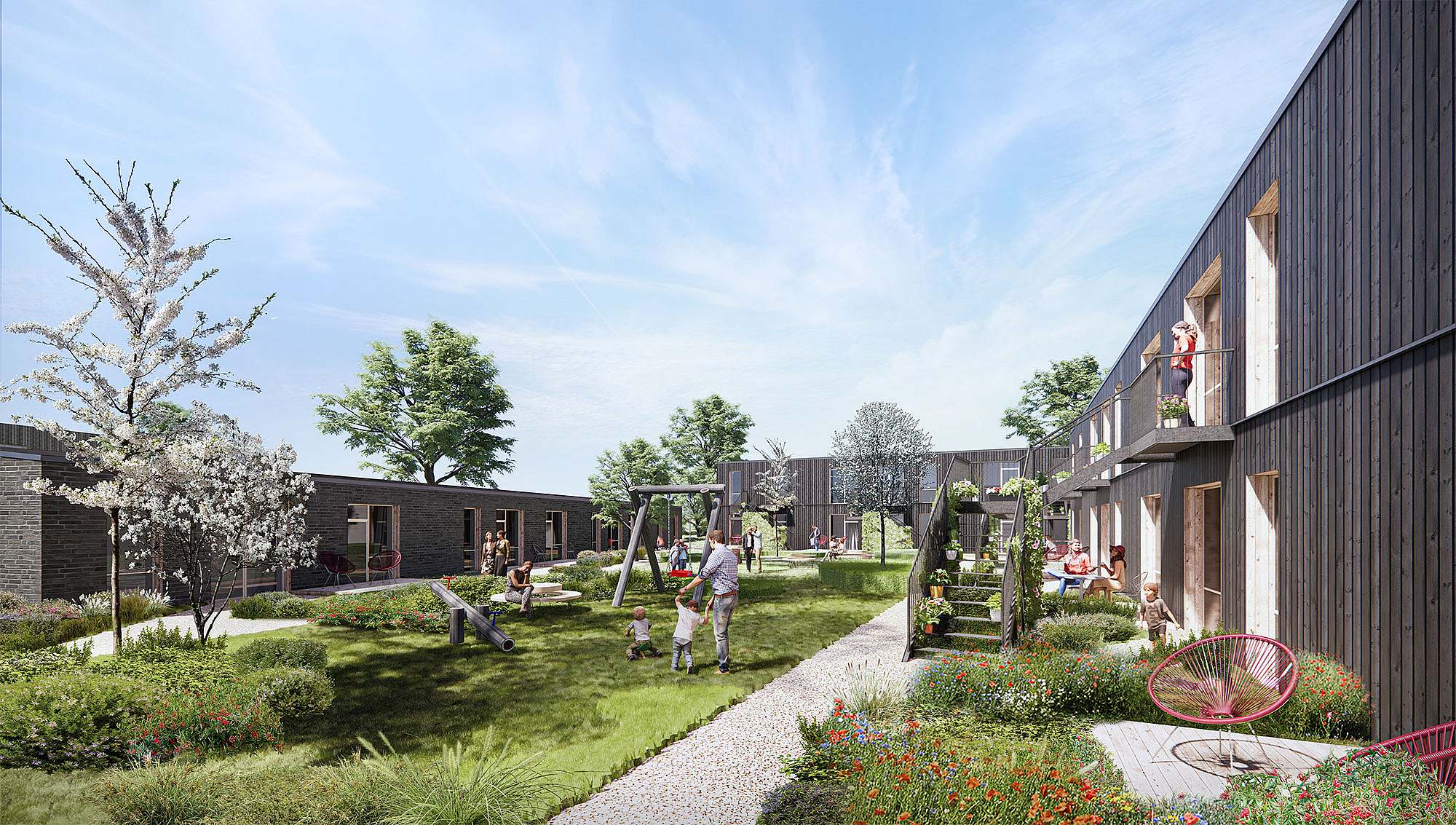 Sustainable architecture
"For a residential area to be socially sustainable, it must of course also be a place where people feel at home. It is therefore crucial to give the architecture an identity-creating signature and to ensure that the functionality and flow of both the individual homes and the overall plan support the residents' needs in the best possible way and help to promote the local community," continues Torben Juul.
The new residential area with approximately 175 homes will be located in a scenic location between Arresø and Roskilde Fjord and will meet the growing demand for housing in the district of Kregme in Halsnæs Municipality.
Facts about tendering, offers and evaluation
Extract from the tender text from Halsnæs Kommune:
"The property is offered as a single project site to meet the demand for housing in the district of Kregme, which is centrally located in relation to infrastructure to and from Halsnæs municipality by both car and public transport.
The Kregme South area is divided into 7 sub-areas (...) A central starting point for the tender of this sub-area is that there is a requirement for a minimum of 30% general housing, as a mixed composition of residents is desired. The aim is to create an area that can attract families with children in particular, but is also able to integrate more vulnerable target groups.
Therefore, the project will focus on how to ensure that the development is socially sustainable, including by providing variety in housing stock and ownership, and by planning the development in a way that allows for flexibility and future-proofing in relation to demographic changes.
At the same time, emphasis will be placed on ensuring that the development forms a natural and mutually rewarding interaction with the surrounding areas and the rest of Kregme.
Against this background, the call is aimed in particular at operators capable of taking on the general task as well as the development of the private part of the project."
Winning team: Ejendomsudviklingsselskabet Swan Development, Sandkjær consulting engineers, the housing association Bo-Vita and the architectural firm KHR Architecture.
Selection criteria and weighting:
1) Price (55 %)
2) Allocation of building rights for private use (10 %)
3) Management of the target groups with 100% assignment right (15 %)
4) Construction and architecture of the area (20 %)

Read more about the project itself or about our services in residential architecture.