KHR Architecture is the architectural advisor for Novo Nordisk Fonden and Region Zealand in a comprehensive project to improve the physical environment for diabetes care in the region. This month, two modernised outpatient clinics were inaugurated.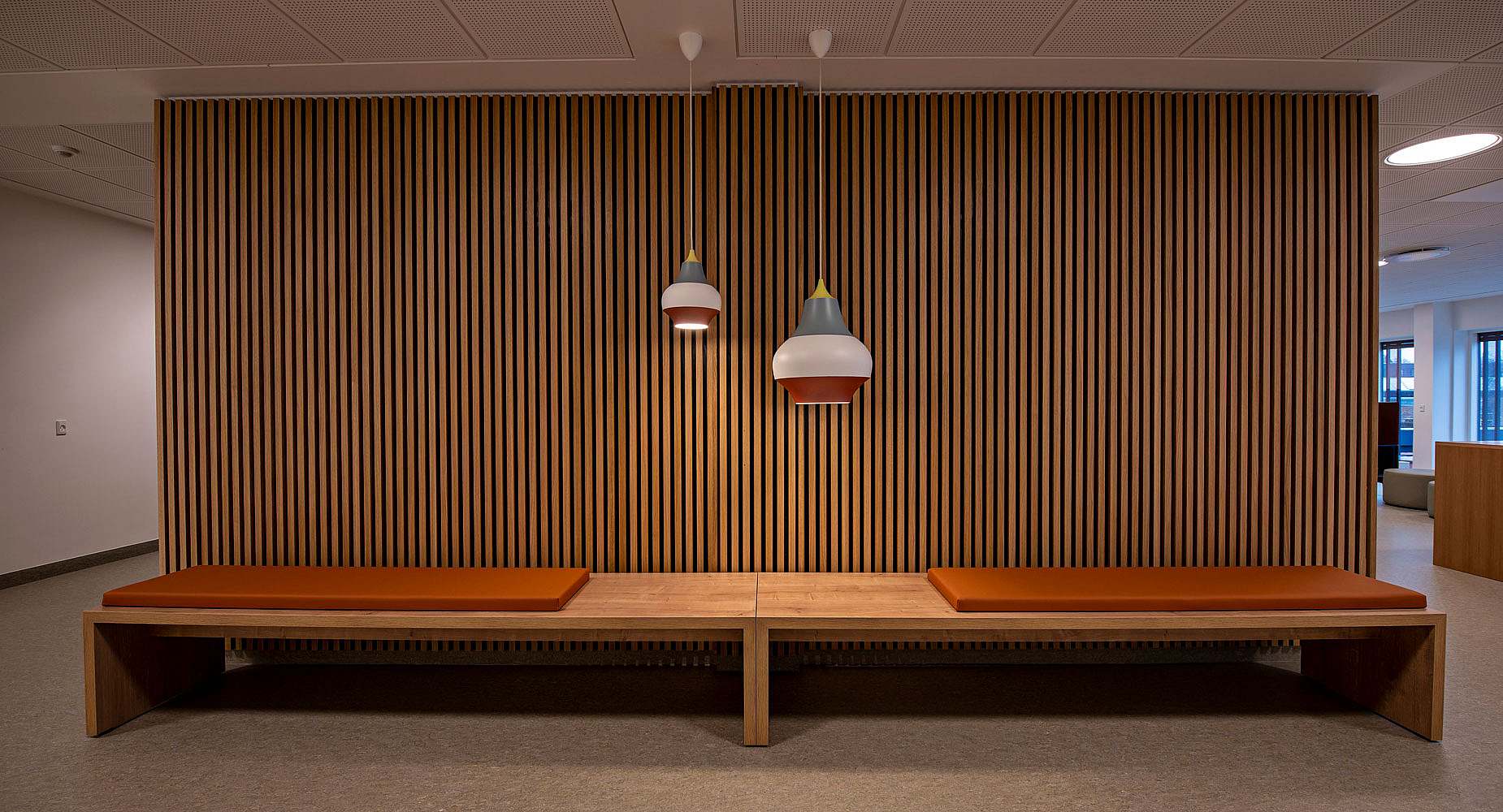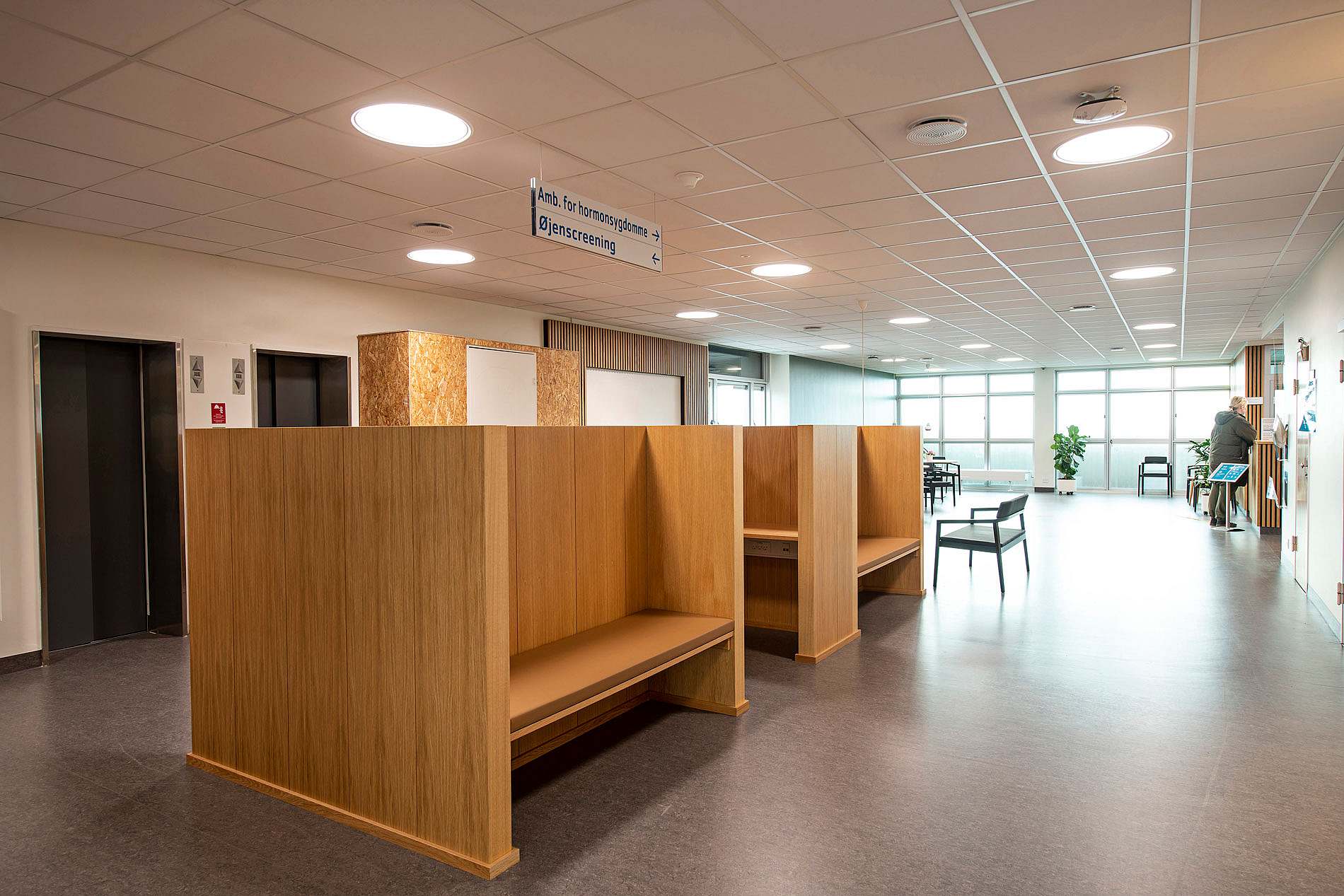 Architecture that puts users at the centre
The upgrade of the physical environment is part of Steno Diabetes Center Zealand's efforts to improve diabetes treatment and prevention in the region. Diabetes care will still be provided close to the citizens at the hospitals in the region, but in new, improved surroundings that are based on the needs of the users. KHR Architecture has been the architectural consultant on the project:
- We have helped to ensure a high architectural level throughout the process, both in the individual project and across the projects, and it is great to see how well the visions have been implemented in the outpatient clinics in Næstved and Slagelse, says project manager Kirsten Vittrup Bernild from KHR Architecture.

The local architectural firm HS BrunsgaardLaursen have been the executive architects of the two outpatient clinics.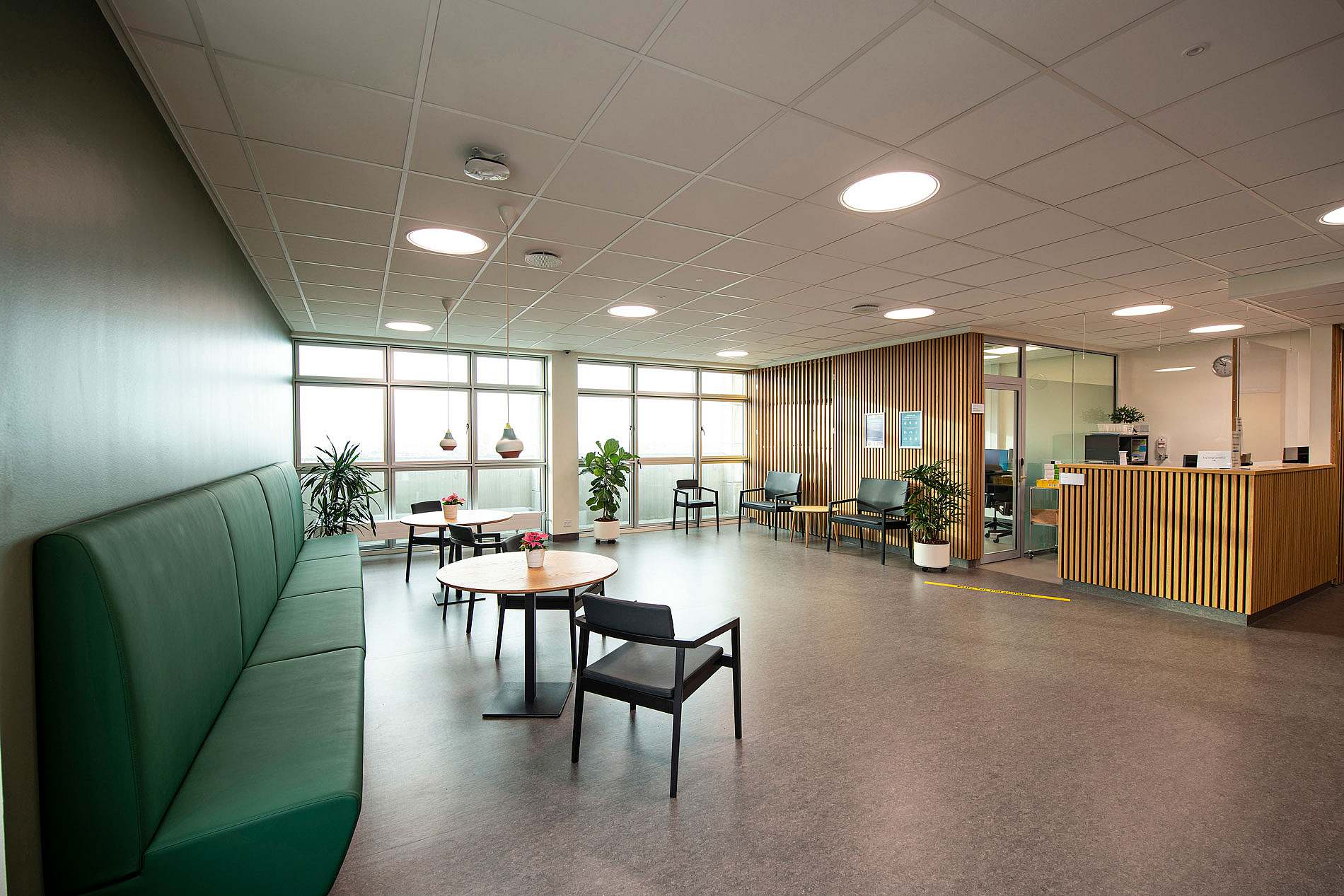 Enthusiastic Steno centre director
The project to build and renovate for diabetes care is running for several etaper, but with the same architectural visions.
- I am very excited about the new outpatient clinics at Slagelse and Næstved Hospitals. They fit in well with the vision of the diabetes outpatient clinic of the future, where patients are at the centre - also in the physical surroundings," says the director of Steno Diabetes Center Sjælland. Lise Tarnow.
In Næstved, the refurbishment has focused on making it easier for users to find their way around intuitively, while the outpatient clinic in Slagelse has a special transition room to make the transition from child to adult treatment easier for young diabetes patients. Read more about project itself or about our services in health architecture.

Pictures ©Steno Diabetes Center Sjælland, photographer: Carsten Andersen