KHR Architecture and Renner Architekten selected for competition for Inselcampus Wilhelmsburg in Hamburg
12 February 2022
Together with its German partner, Renner Architekten, KHR Architecture has been selected as one of 8 teams to design a sketch proposal for a new urban school totalling 20,000 m2 in the Elbinsel district in Wilhelmsburg. The construction cost is estimated at 30 million Euro.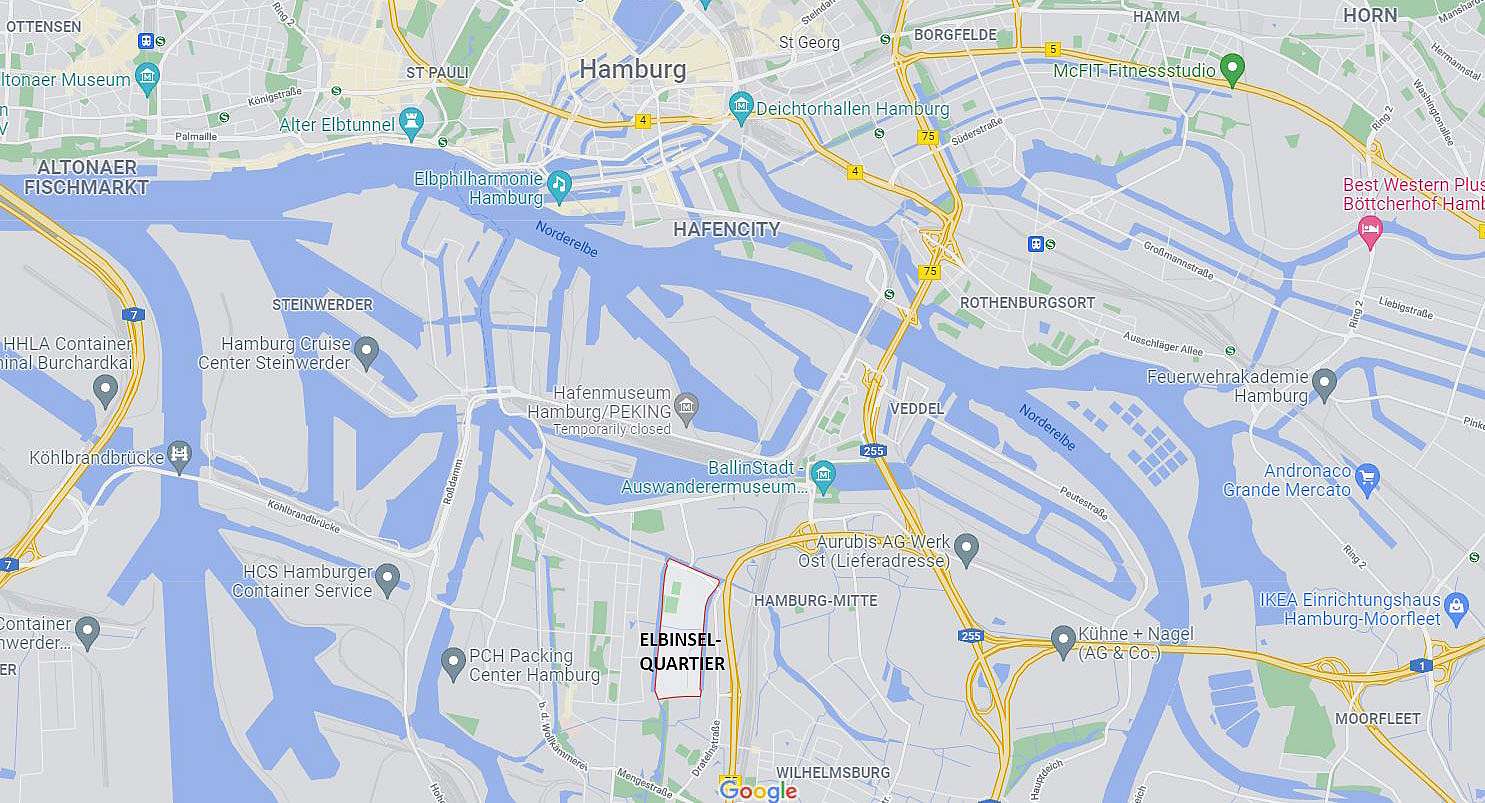 A new district school as part of the development of Wilhelmsburg
The school "Inselcampus Wilhelmsburg" is part of the development of the Elbinsel-Quartier area in Hamburg's Wilhelmsburg district, which has been made possible by the re-routing of a major road.
Elbinselquartier will help to link existing settlements into a larger urban whole. The competition brief states the ambition for the area:
"The goal of the approximately 47-hectare "Elbinselquartier" project area, with approximately 2,100 new apartments, is an integrated, collaborative area development that will create a socially and functionally mixed-use neighbourhood. A neighbourhood in the best sense of the word, where housing, business, allotments, education and care facilities and open spaces provide a high quality of life in a compatible coexistence."

The competition is due at the end of April and the jury expects to pick a winner on 15 June.
German-Danish cooperation on ambitious school projects
KHR Architecture and Renner Architekten are already collaborating on a competition proposal for the prestigious HafenCity Campus in Hamburg on the other side of the Elbe, as well as the School Am Breiten Luch in Berlin.