Vitruvius: KHR Architecture will promote the human perspective in climate adaptation through €50 million DKK large innovation project
27 February 2023
KHR is the only architectural firm to be part of a multidisciplinary team seeking EU funding for a major international innovation project focusing on the human perspective of climate adaptation in architecture and urban development.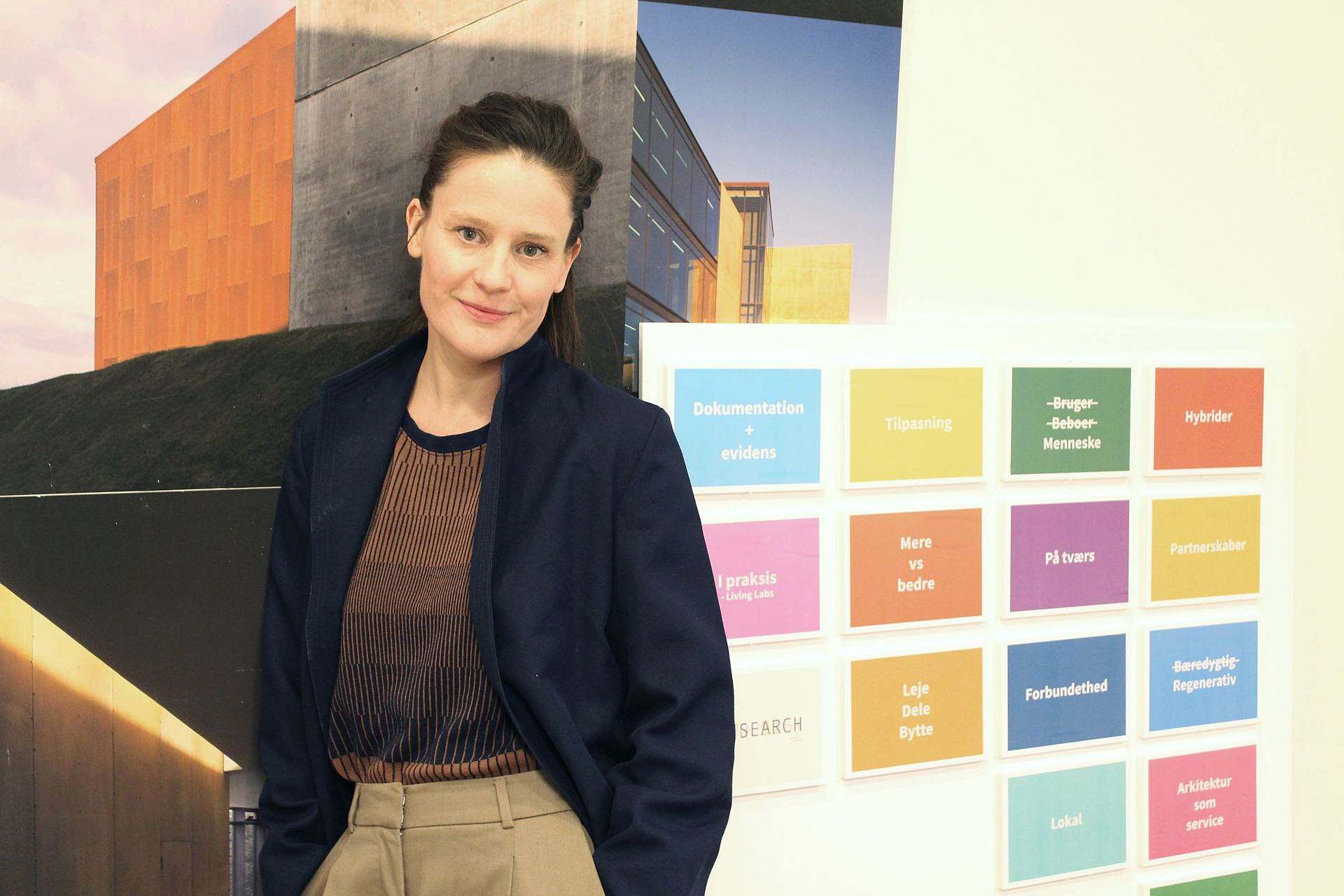 Interdisciplinary innovation project seeks funding from Horizon Europe Built4People
Vitruvius is a major international innovation project to improve the ability of the construction sector and users to cope with changes such as climate change. The project has been applied for under the Horizon Europe programme in collaboration between 27 partners across companies, universities, research centres, NGOs and European cities. KHR Architecture is the only architectural firm participating in the team, contributing expertise in human-centred design and user involvement processes, life cycle analysis, development of adaptive design solutions and use of new materials, among others.
The Vitruvius project aims to raise awareness of the benefits of technological, social and cultural innovation and synergy in cross-disciplinary collaborations in the construction sector, with a focus on sustainability, energy and resource efficiency, life-cycle thinking and digitalisation.
The plan is that the solutions developed will be implemented and tested in practice in the three participating cities: Hamburg in Germany, Procida in Italy and Banska Stiavnica in Slovakia. The project aims to contribute innovative solutions to a sustainable built environment with a particular focus on people-centred design approaches, while following circularity principles across construction value chains.
Cameline Bolbroe, Head of Sustainability and Innovation at KHR Architecture said:
"This project has great potential to boost innovation in the construction industry. We have a broad project group and will work directly with the three demonstration sites, where the solutions will be tested and implemented. In this way, the solutions will get out and make a difference in reality, while we can increase the quality of climate adaptation solutions from a human perspective, because citizens and users are directly involved in all development phases. It is our expectation that many of the solutions developed can be scaled up and implemented in other cities and projects afterwards.
In line with the EU's New European Bauhaus initiative, the aim is to strengthen the recognition and dissemination of quality architecture and design principles that integrate design and sustainability into innovative solutions in the built environment, ensure circular principles and take into account, for example, lifestyle, diversity, inclusion and accessibility.
"We are currently awaiting a response to our application and of course very much hope that we are one of the projects to receive funding through Horizon Built4People. If so, the plan is for the project to start up in September 2023 and run for a period of four years," says Cameline Bolbroe.
Facts about the project
Purpose of Vitruvius
Improve the preparedness and resilience of the built environment and its users to disruptive events caused by climate change, focusing on design and materials, water and energy systems, quality of life and emergency preparedness.
(Improve the preparedness and responsiveness of the built environment and their users to disruptive events related to climate change, focusing on designs, and materials, water and energy systems, quality of living and emergency responses.)
Raise awareness of the protective capacity of the built environment for people and adaptive capacity in the event of climate-related disasters.
General robustness as a core property of the built environment in a life cycle perspective
Increase the preparedness and resilience of the built environment to major climate-related disruptions
Increase the capacity of the built environment to support people's quality of life and working conditions
Strengthen supply chains for materials and solutions that contribute to the resilience and climate-proofing of the built environment, taking into account local risks.
Participants in the Vitruvius innovation project

A total of 12 countries are represented in the project: Denmark, Germany, France, Belgium, Italy, Portugal, Slovakia, Slovenia, Austria, Greece, Argentina and New Zealand.
Participants include:
10 companies
6 universities
4 research centres
2 NGOs
3 demonstration sites (Hamburg/Germany, Procida/Italy and Banska Stiavnica/Slovakia)
2 replication sites
About Built4People
Built4People (B4P) is a European partnership under Horizon Europe that aims to promote the transition to a people-centred, sustainable and smart built environment. B4P is a co-programmed partnership bringing together the European Commission and two leading associations, ECTP and WorldGBC, which together represent thousands of stakeholders and perspectives across the built environment - from research and innovation institutes to large and small construction companies. Over the partnership period from 2021-2027, B4P will channel almost €400 million of EU funds into innovation in the construction sector and leverage a similar amount in private investment. This innovation will help to ensure that the built environment plays a key role in delivering the European Green Deal, maintaining the ambitious targets of the Renovation Wave and aligning with the ambitious targets of the New European Bauhaus.
Vitruvius is seeking a total of 7 million Euros from a subpool focusing on "Designs, materials and solutions to improve resilience, preparedness & responsiveness if the built environment for climate adaptation."
About New European Bauhaus
The new European Bauhaus initiative connects the European Green Deal to our daily lives and our neighbourhoods. It calls on all Europeans to imagine and build together a sustainable and inclusive future that is beautiful for our eyes, minds and souls. Read more here.