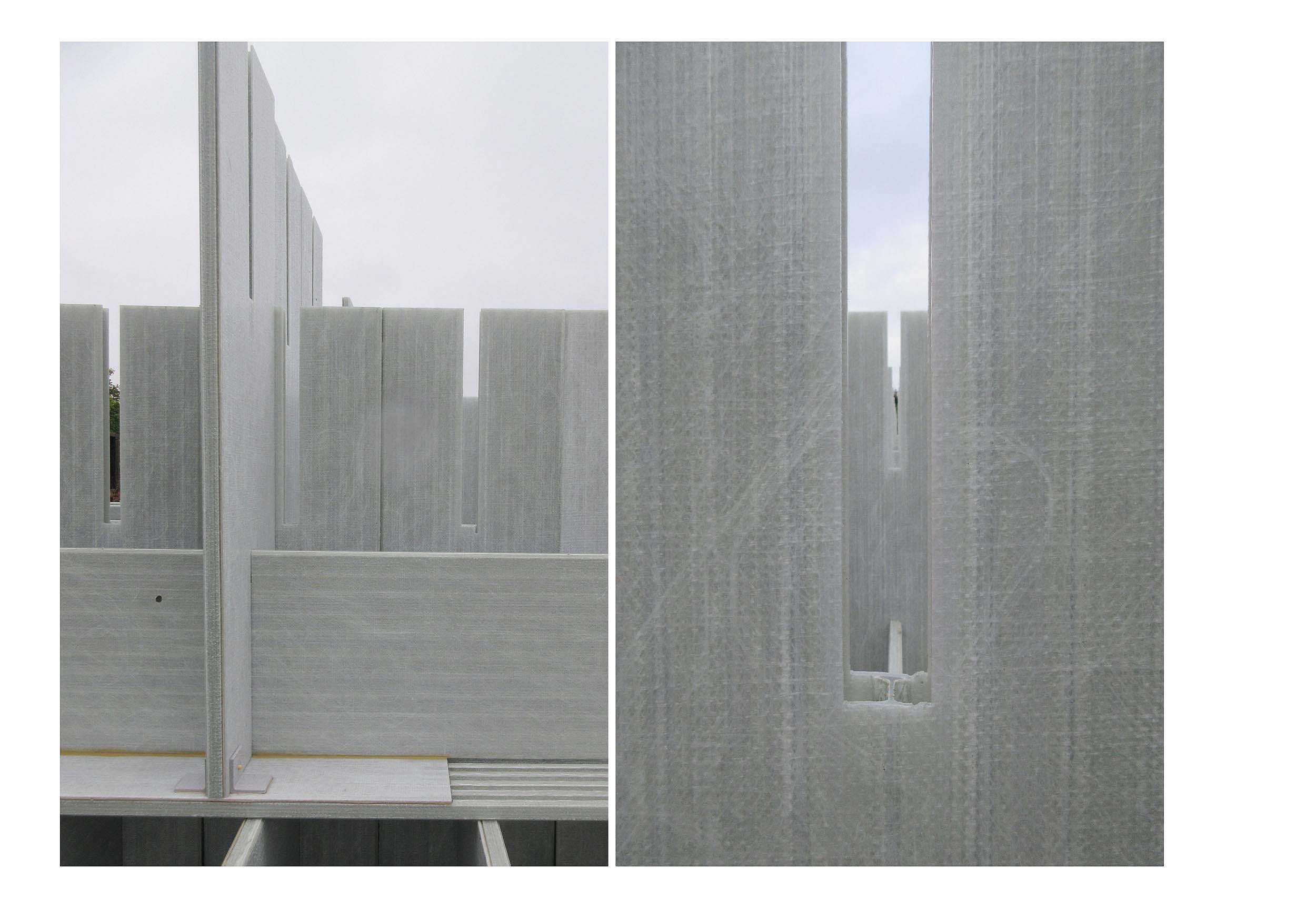 During the exhibition period, the project 'Generic Bocelle' has evolved even further: The fibre structure has been fitted with a new frame developed from translucent glass fibre laminates supplied by Fiberline Composites.
The frame carries a new layer of digitally encoded textile on the fibre construction. The fibreglass frame and textile were developed in collaboration with Mette Ramsgaard Thomsen (CITA), Jan Søndergaard (KHR Architects), Vicki Thake (ErhvervsPhd student) and students from KADK and Copenhagen Technical School.
The new layer on the frp structure explores the composition of materials with translucent properties. The material is the screen, the receiver and the mediator of light and silhouettes. In a new dialogue with the fibre composites, we develop and apply in this case a textile with a neutral geometric pattern. In this way, it is the environment that creates and prints the different universes created by the constant changeability of daylight. The material and the tectonics create in cohesion the homogeneous coherent geometric structure that conveys the effects of the environment and nature.
Science, technology and materials will be used in this development between research, practice and industry as a guiding new architectural compositions through observations and experiments with the fibre-reinforced polymer composites, which force new spatial dimensions in its play with its specific properties and relationship to light.
The exhibition period is until 10 June. Read more about the bocelle at KADK.dk