KHR architecture selected as one of the world's best digital construction projects
12 October 2021
The large hospital building "Glasblokkene" in Bergen, which KHR is helping to design for Helse Bergen, has received a commendation from the organisation buildingSMART International, which annually awards projects from the construction industry that exemplarily demonstrate the value of working and building digitally.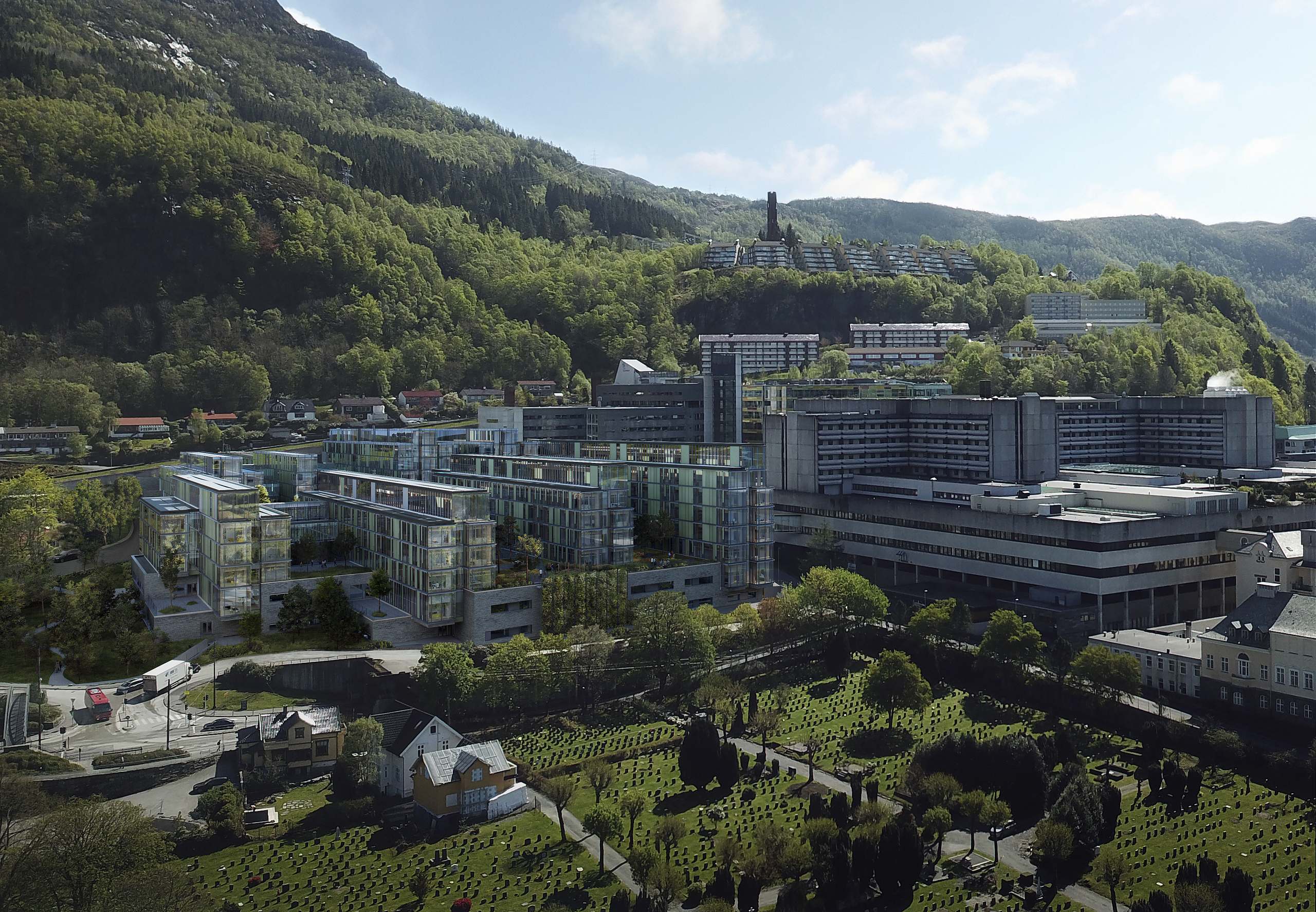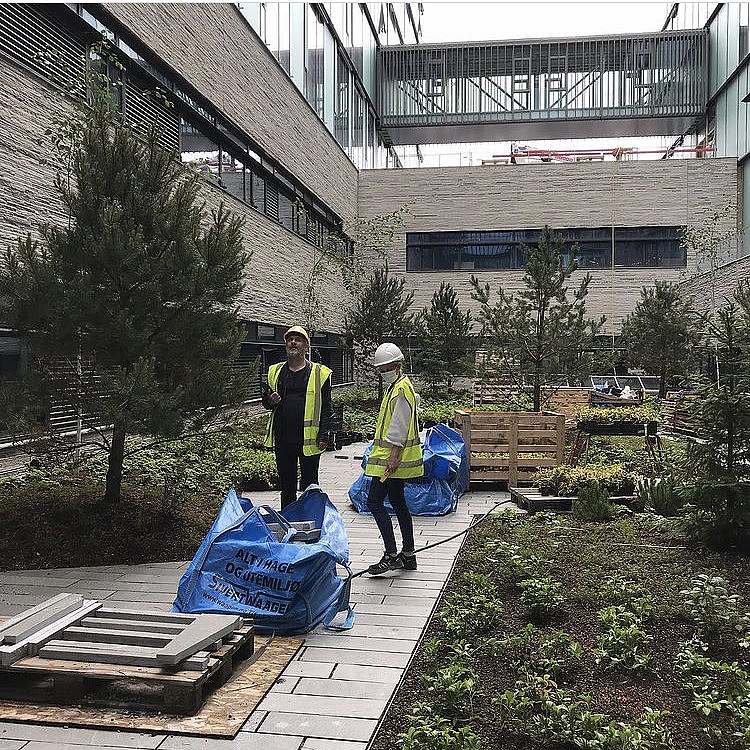 International recognition for fully digital healthcare
Project manager Ida Garvik Villadsen, who leads KHR Architecture in Norway, appreciates the recognition from buildingSMART Internationalwhich has selected the Glass Blocks as one of four finalists in the "construction" category.
- We really appreciate the recognition, which I have to say is well deserved. Health Bergen is a visionary developer that has enabled the second phase of Haukeland Children's and Adolescent Hospital and Women's Clinic to be run fully digitally. This means that not only do we design paperlessly, but also that the entire construction site is managed digitally through systematic completion and digital collaboration.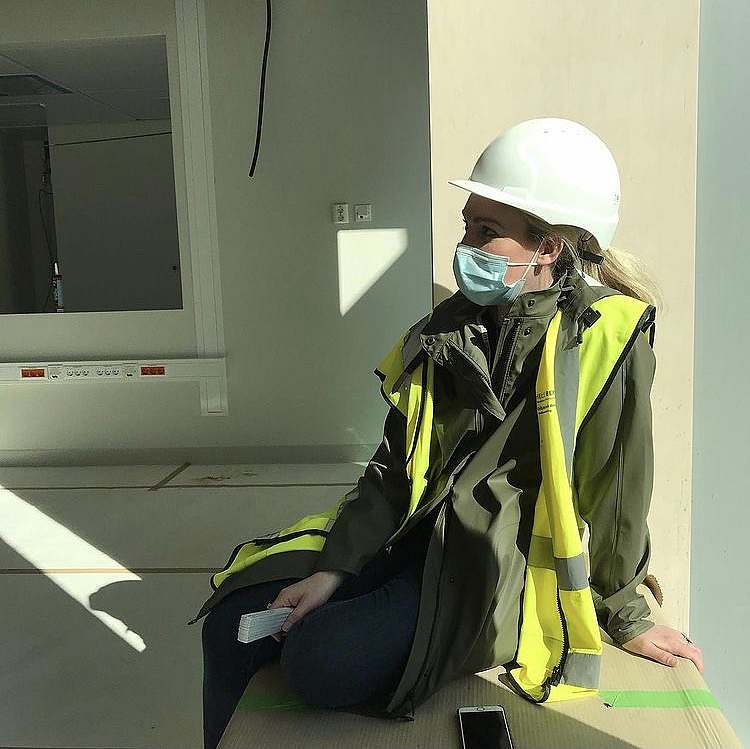 The results speak for themselves
Ida Garvik adds:
- The project is on schedule, on budget and on target, which is probably the best proof of the power of working and collaborating digitally across the many disciplines involved in a project of this size and complexity.
- Everyone involved has access to up-to-date information on all parts of the project at all times and can work efficiently without wasting time waiting, coordinating or making mistakes due to outdated or missing information.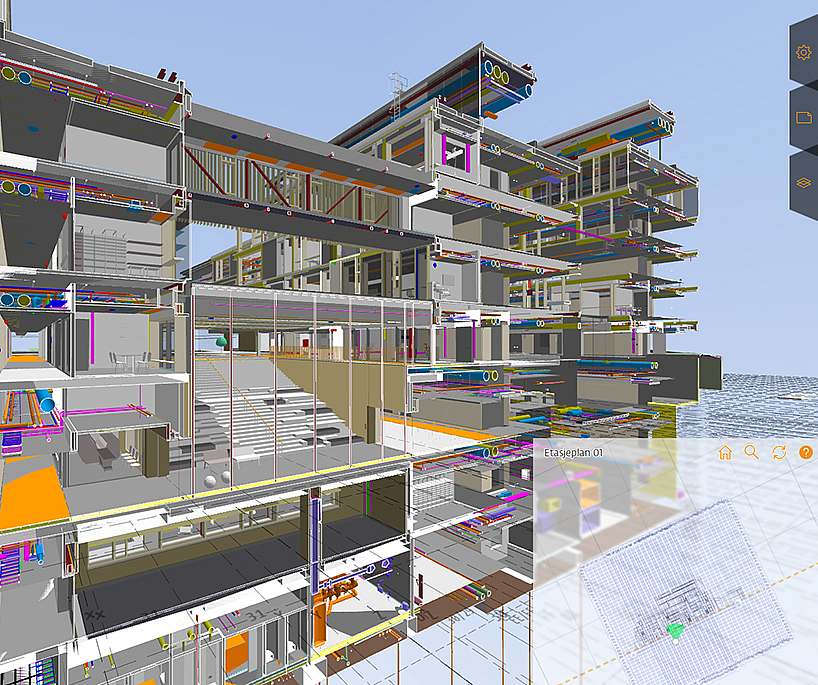 A whole new way of working together
Kristian Brandseth, project manager for Health Bergen, explains:
- In the past, it has been common for documentation from the various contractors to be provided at the back of the work carried out. This was also the case at Haukeland before. In this project, everyone has put their information, digitally, ahead of the actual construction.

- 40.000 objects, for example light fixture, toilet or pipe, are inside the system with status code. There are no barriers between the data systems, and both the contractor and the consultants have the same data. This means that everyone can plan and manage on the same, up-to-date data basis. This is quite unique and it ensures quality. We feel that we have a completely new way of working.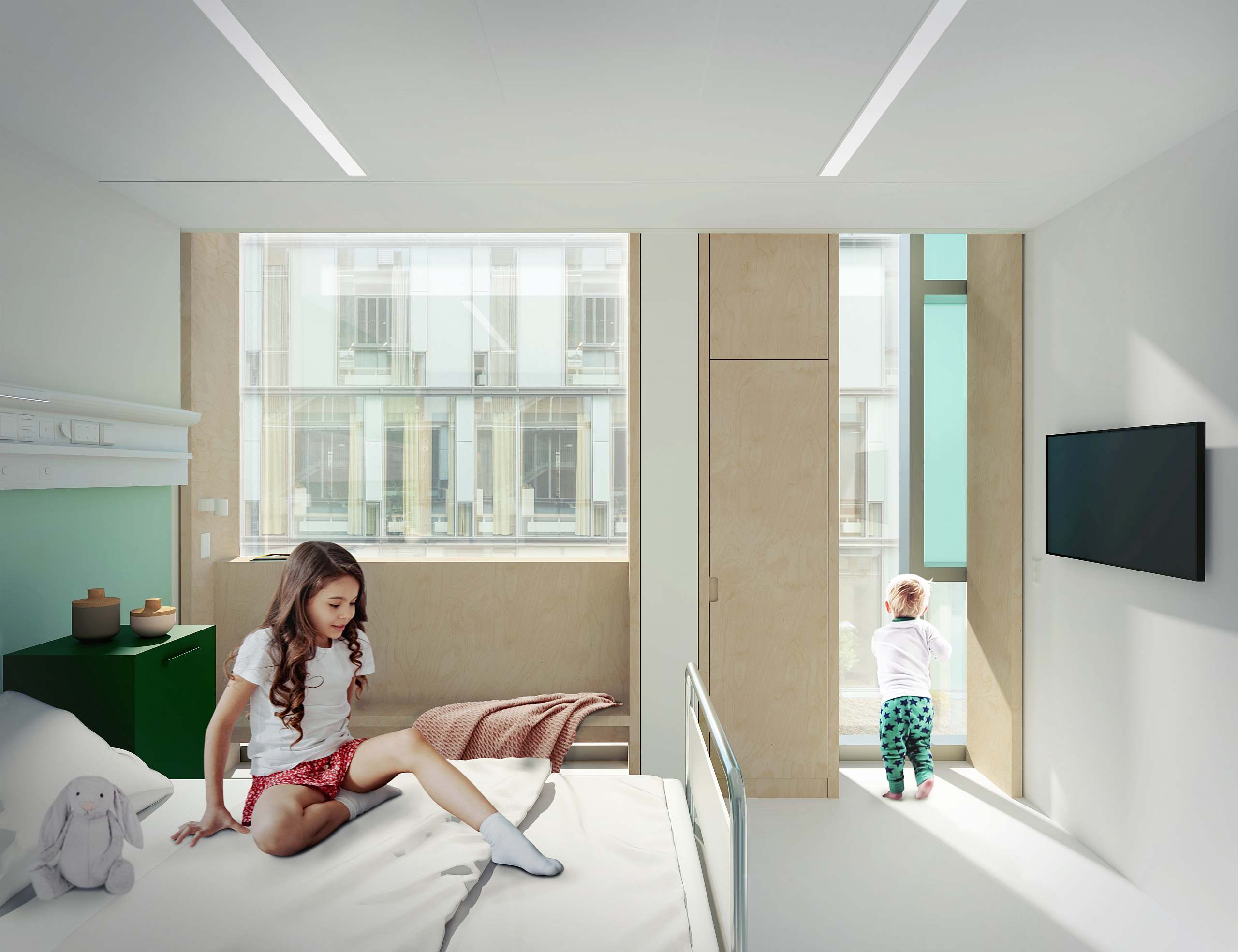 Perhaps the best hospital in the world
The second phase of the Haukeland Children's and Adolescent Hospital in Bergen totals 50,000 m2 at a cost of NOK 3.5 billion and is expected to be completed by the end of 2022/2023. The building is described as "perhaps the world's best hospital" and together with phase 1, which was completed in 2016, the facility will total 79,000 m2.
KHR Architecture, as part of the architectural group BUS(P), has outlined and designed both phases of the Haukeland Children's and Youth Hospital, also known as the Glass Blocks. BUSP(P) is a collaboration between KHR Architecture, Rambøll Architecture and Landscape Trondheim and PKA Architects with Schønherr Landscape as sub-consultant.
Read more about Haukeland Children and Youth Hospital or digital project management and BIM.