KHR Architecture appoints three associate partners to help shape the future of KHR and ensure a generational change in partners over the next five years. The appointment comes as KHR expands its partner base from four to seven.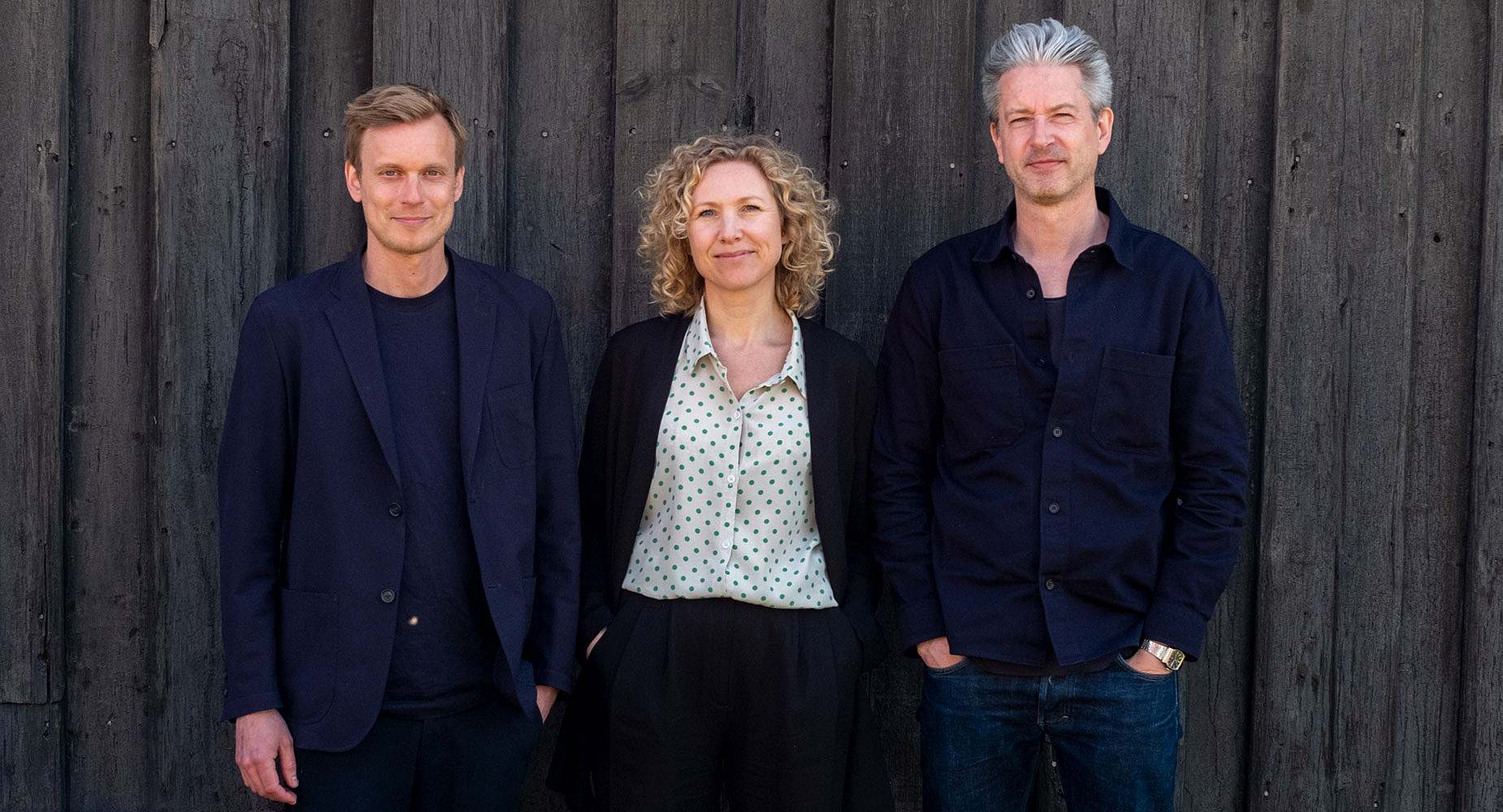 Three associates join KHR's management team
"I am pleased to announce three new associate partners, each leading the way for the future of KHR. Mai Svanholt, Henrik Andersen and Morten Nøhr Frandsen are three strong candidates for future partners who can continue KHR's architectural heritage and help to renew the organisation," says CEO Lars Kragh.
Mai Svanholt
Architect Mai Svanholt has been the case architect and project manager at KHR since 2020. She has 14 years of experience with Danish and international projects in all phases of construction, including many years at Henning Larsen Architects. She combines a strong architectural professionalism with good communication and project management skills and advises as DGNB consultant on sustainability in the projects. Mai has extensive experience of the Norwegian market, where she is currently playing an important role in the development of Helgeland Hospital.
"Mai is not only a super talented architect, she also has an eminent ability to create overview and structure in the projects. At the same time, with her attentive and listening manner, she is able to drive a process efficiently towards a common goal - whether we are talking about organisational development or architectural projects - and I look forward to the future collaboration in the management," says CEO Lars Kragh.
"KHR has an impressive architectural heritage and I look forward to developing relationships and projects that will carry that legacy forward. I will have a particular focus on the Norwegian market, where I am proud to continue KHR's tradition of hospital construction with the new Helgeland Hospital," says new associate partner Mai Svanholt.
Morten Nøhr Frandsen.
Architect Morten Nøhr Frandsen has a background as both a building designer and an architect. He has been employed at KHR Architecture since 2015, where he is currently the case architect on a large new school under construction in Nuuk. Morten will be part of the creative management team focusing on architecture and design development as well as responsibility for architectural identity and quality of the projects.
"Morten has a solid experience in design and project development and is known for ensuring high architectural quality in the projects. His deep professionalism and commitment make him respected among colleagues, partners and clients, and I am pleased that as an associate partner he can help set the direction for the future of KHR," says CEO Lars Kragh.
"Looking back at KHR's amazing back catalogue of iconic buildings with forward-thinking architecture, I am proud to be part of the firm's new generation, where our ambition remains to create inspiring and innovative architecture with people at the centre," says new associate partner Morten Nøhr Frandsen.
Henrik Andersen
Architect Henrik Andersen graduated from the Copenhagen School of Architecture in 2005 and joined KHR Architecture in 2018 with experience from a number of Copenhagen design offices.

At KHR, Henrik has been project manager on a number of complex and high-profile projects, where he has demonstrated his ability to combine effective project management with high architectural and technical quality.

"Henrik's great strength is his ability to maintain the architectural ideas and be solution-oriented, even in conflicting projects. He is a well-liked colleague and partner who sets high standards for the quality of projects. I know that Henrik is not afraid to challenge the status quo, and I am sure that he will help shape the firm in a direction that both employees and management appreciate," says CEO Lars Kragh.
"I am looking forward to my new role in the firm and, together with Mai and Morten, to help renew KHR, maintain the high level of architectural quality and get the right organisation and finances to continue the historical legacy," says new associate partner Henrik Andersen.

You can see the whole team at KHR here.