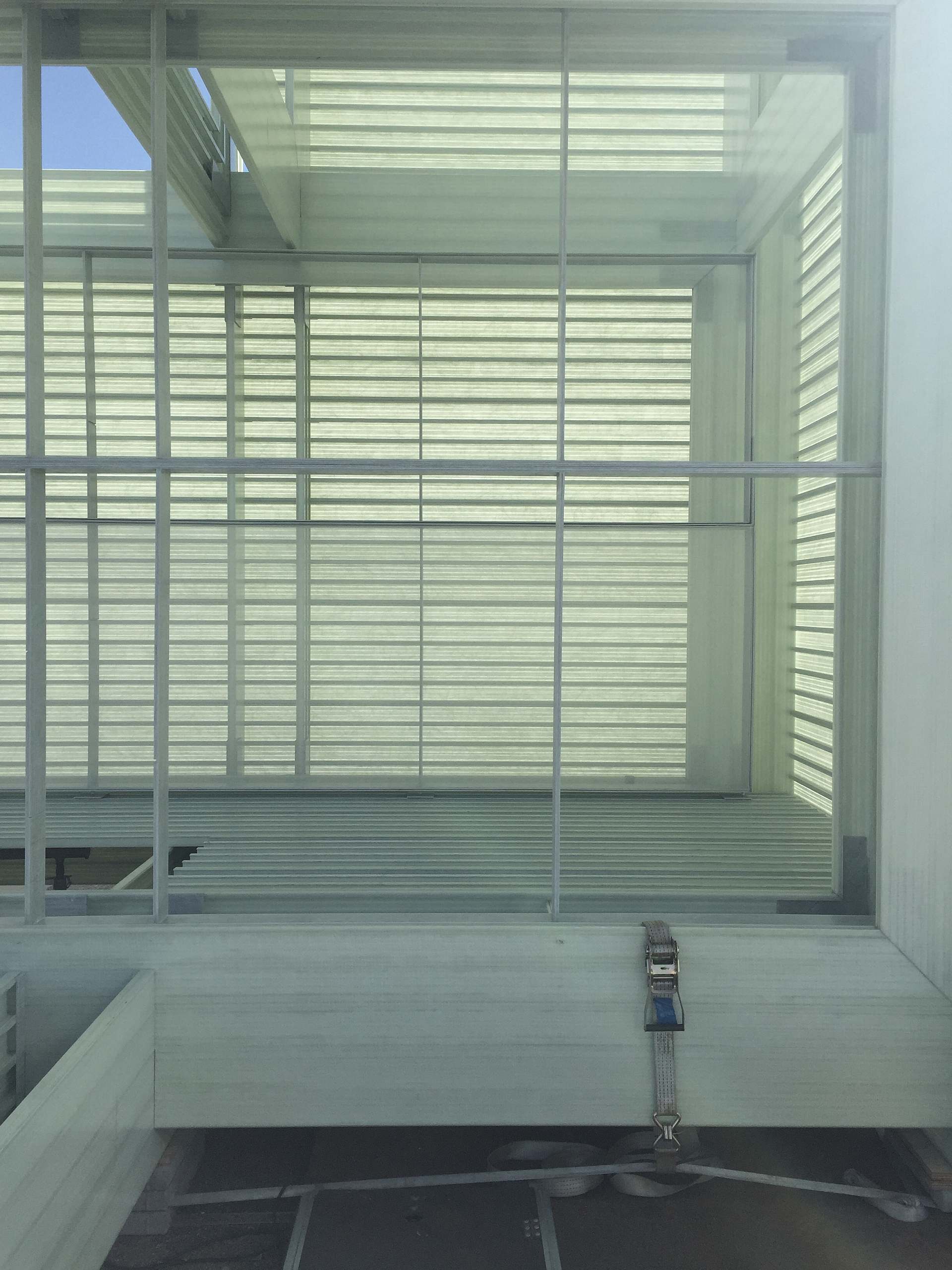 The production of building elements for the "Generic Bocelle" is now in full swing. Apprentices at Copenhagen Technical School are currently producing fixtures and cutting angles in the composite material, Fiberline. This is an important preparation for the production of the actual frames that are the construction of the project. In parallel, the five architectural students are working on a further development of the facade. Based on an ongoing study at KHR Architects with partner Jan Søndergaard and business PhD fellow Vicki Thake, the possibilities of the Fiberline material are being further investigated. For the facade an MD plank is used which is originally a bridge profile and therefore more stable than a classical facade plank. This plank thus helps to stabilise the structure and minimise material use.
The project
The project will be built for the 500th anniversary of the Copenhagen Carpenters' Guild in December 2015, where it will stand as a symbol of an innovative future for the carpentry profession and construction. The Generic Bocelle is being built through a wide range of partners; Copenhagen Carpenters Guild, KADK, KHR Architects, Fiberline composite and Copenhagen Technical School. The project is therefore unique in that it combines research and education with practice in architecture and craftsmanship and industry with the production of the composite material. The project is therefore based on interdisciplinary collaboration and the process is built on knowledge sharing across the project's many partners, who are experts in their respective fields.
Project team, architecture students from KADK: Oliver Mogensen, Oliver Lehrmann, Nichlas Heunicke, Johanna Sigurðardóttir & Marie Morsing. Consultant and project developer: Fritz Vinter.