New administration and production building for the development and production of medical devices. KHR has designed the building, whose interior meets strict hygienic requirements.
City
Struer
Country
Denmark
Client
Bang & Olufsen
Area
8 500 ㎡
Funding
DKK 65 M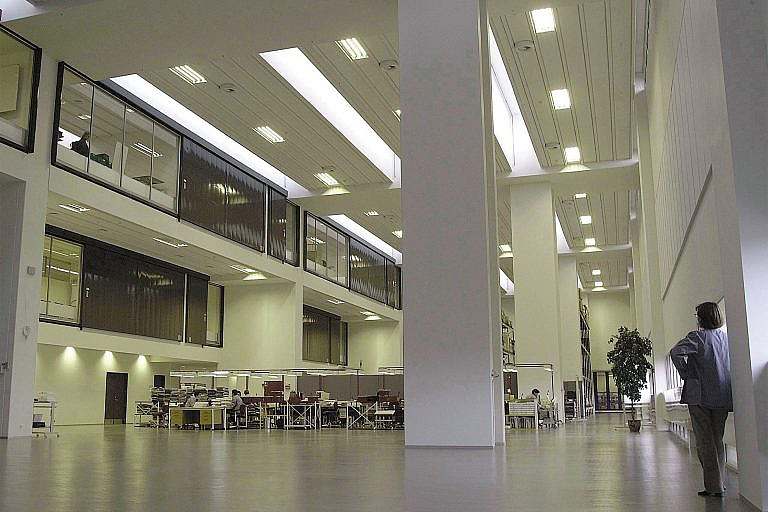 The clean rooms
The building's 8,500 m2, including 2,850 m2 of basement, is arranged as a large hall, size 85 x 33 x 10 m, with a first and second floor to the south. The floors are used for administration and product development. There is visual contact with the production itself through large glass sections. The production itself takes place on the ground floor, where there is the possibility of varying ceiling heights, ranging from 3 to 10 m. In the basement there are changing facilities with the possibility of clean-room sectioning, just as all the technical installations, including for later clean-room production, are established. The building was constructed in 2000 at a cost of DKK 65 million as the first part of a master plan with the possibility of a five-fold increase in floor space.
Intelligent dinghies
B&O Medicom designs, manufactures and co-markets intelligent patient compliance device solutions. The term covers innovative devices for dosing daily medication such as inhalers, tablet dispensers and injection devices.